STV to close loss-making STV2 channel
16 May 2018, 10:38 | Updated: 16 May 2018, 10:41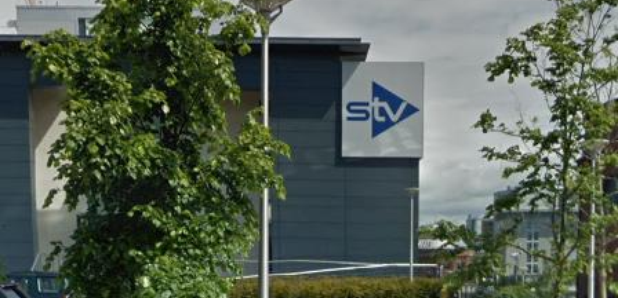 STV is to close its loss-making STV2 channel as part of a major three-year restructuring plan that will result in 59 job losses.
The broadcaster said it had taken the "difficult decision" to close the channel, with 25 jobs affected, as STV's content investment shifts online.
It has also launched a News 2020 change programme which will deliver savings of £1 million per year, with 34 job losses.
STV said its growth strategy aims to establish the producer-broadcaster as Scotland's "home of news and entertainment".
The new organisational structure will create three distinct divisions across broadcast, digital and production, each with its own managing director.
The broadcaster said the decision to close STV2 at the end of June reflects the challenging economics of local television and anticipated new competition from BBC Scotland.
The channel, which launched in April 2017, features news and entertainment as well as news programme STV News Tonight anchored by Halla Mohieddeen.
The move will deliver savings of £1 million a year.
Simon Pitts, STV chief executive, said: "This is a positive vision for STV that will re-establish the company as a creative force in Scotland and beyond.
"We will invest in creative talent, new original programming and digital to ensure STV becomes Scotland's home of news and entertainment and delivers long-term value for advertisers, shareholders and viewers alike."
He added: "News is fundamental to the STV brand and we remain committed to offering the best news service in Scotland.
"However, given how quickly news consumption is changing it is vital that STV evolves to stay competitive, and we are therefore launching a comprehensive change programme - STV News 2020 - that will see us invest in skills, technology and digital as well as delivering cost savings.
"As a result of the challenging economics of local television and anticipated increased competition from BBC Scotland, we have taken the difficult decision to close our loss-making STV2 channel to focus our future content investment on STV and the STV Player."
He thanked the STV2 team for everything they had achieved.
STV said it would use the cost savings plus other redirected content spending to allocate £15 million for new investments over the next three years, the majority of which will be spent on new original content.
It is placing digital "front and centre" in the organisation by creating a dedicated digital team under a new managing director whose sole focus will be to drive the growth of its online streaming service, STV Player.
It also aims for STV Productions to become one of the UK's leading production companies, with bases in Glasgow and London.
Mr Pitts said: "We have ambitious growth plans for STV Productions which is well placed to take advantage of the surge in demand for new programming from the nations and regions.
"We will exploit STV's unique producer-broadcaster status to attract the best creative talent and showcase new formats and ideas for the UK and international markets.
"The STV of 2020 will have creativity as its heart, working in partnership to drive the Scottish economy and showcase Scotland to the world."