Supreme Court To Hold Public Hearings In Scotland
12 June 2017, 05:29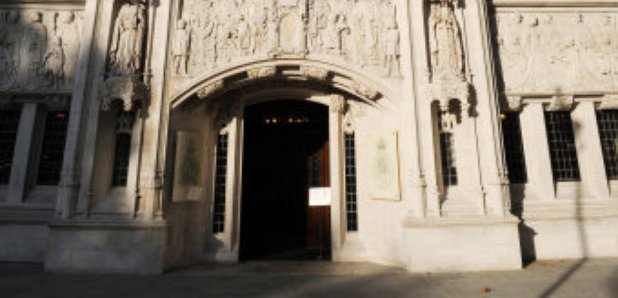 The UK's highest court will hold public hearings in Scotland this week - the first time it will sit outside London.
The Supreme Court is due to hear several appeals in Edinburgh over four days with at least five justices expected to travel north for the sessions.
It plans to document the historic hearings using picture-sharing app Instagram, sharing images showing how the court prepares for the hearings from the newly created @uksupremecourt account.
The Supreme Court also plans to use its new social media presence to publish pictures of its work outside the courtroom, such as educational visits, exhibitions and special events.
Joining Instagram is the latest bid to modernise by the court, which has previously joined Twitter and has been publishing video summaries of judgments on YouTube since 2012.
"This channel will serve as a window into the life of the Supreme Court beyond the courtroom,'' said Mark Ormerod, chief executive of the Supreme Court.
"Rather than focusing on the cases heard here, it will showcase the work we do with schools and universities from around the world, and our role as a popular visitor attraction in Parliament Square.''
The first case due to be heard in the City Chambers on the Royal Mile, the home of the City of Edinburgh Council, will centre on where the burden of proof lies in cases of alleged sham marriages.
Extensive public seating will be put in place for those interested in observing proceedings first-hand, officials say.
Proceedings are expected to be filmed and relayed live online in the usual way.
Court staff will also offer public talks about its work when the justices are not sitting.
Lord Neuberger, president of the Supreme Court, said: ''We make every effort to ensure our proceedings are accessible throughout the UK via our free live streaming service.
''However, nothing beats being able to observe courts at first hand. We look forward to welcoming members of the public as well as lawyers during what is intended to be the first of a number of visits to the capital cities of the devolved nations.''
Scotland's top judge Lord Carloway, the Lord President of the Court of Session, will sit alongside the justices to hear at least one appeal.