Survey finds 34% of NHS staff think enough workers in place to get job done
2 March 2018, 13:37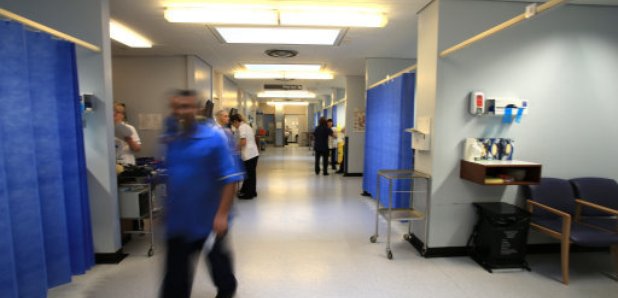 Less than three in ten nurses and midwives and only one in five ambulance service workers think the NHS has enough staff for them to do their job properly, a new survey has found.
Across the NHS as a whole, 34% of staff agreed with the statement that there are enough staff in place to allow them to do their job.
However, in the Scottish Ambulance Service just 20% agreed with this, along with 27% of nursing and midwifery staff.
The figures were revealed in the new iMatter survey of NHS staff in 2017, published as part of the health and social staff experience report.
It also found less than half (46%) of NHS staff agreed they could meet all the conflicting demands of their role during their time at work.
The results prompted calls for the Scottish Government to increase staffing levels.
Royal College of Nursing Scotland associate director Norman Provan said: "The survey findings support our calls for guaranteed safe staffing levels with two-thirds of those who responded stating there are not enough of them to provide safe, effective care.
"NHS staff on the frontline have spoken out, it is now up to those in positions of power to listen and to act."
Labour health spokesman Anas Sarwar said: "This week we have seen extraordinary stories about NHS staff battling through the snow to get to the hospital and deliver the care patients need.
"That shows the incredible commitment NHS staff have to their jobs but they are being badly let down by the SNP government in Edinburgh.
"Labour has been warning about a staffing crisis in our hospitals for years - if Nicola Sturgeon doesn't listen to us she should listen to the staff, and make a start in fixing this mess."
Liberal Democrat MSP Alex Cole-Hamilton said: "The diagnosis from health professionals is clear. This survey once again shows that they are stretched on every shift.
"They are battling to stay on top of their workloads which is why, when additional obstacles such as bad weather or flu come along, they simply don't have the spare capacity needed.
"This is unfair on hard-working staff and has consequences for patient safety."
The survey also revealed a rise in bullying within the NHS, with 9% saying they had experienced bullying or harassment from their manager, up from 8% in 2015.
The 2017 survey found 15% of NHS staff had been bullied or harassed by a colleague, compared to 13% two years before.
Almost three in 10 (29%) staff said they had suffered emotional or verbal abuse from a patient, service user or member of the public - with 7% saying they had been the victim of physical violence.
The survey also showed an increasing number of staff were prepared to speak up and challenge the way things are done at work.
Almost two-thirds (65%) agreed it would be safe to do this, up from 56% in the 2015 survey.
Health Secretary Shona Robison said: "It is encouraging to see more staff are engaged and feel empowered to speak up after we have implemented a number of measures including the whistleblowing alert and advice services, and our commitment to introduce an independent national whistleblowing officer by the end of 2018.
"All of this is contributing to an increasingly honest and open reporting culture within the NHS.
"In the 70th year of the NHS I'm pleased that the vast majority would recommend it as a good place to work and 75% are confident their ideas and suggestions are listened to.
"We gathered more views in one year than any of the previous staff surveys, almost three times as many compared to 2015. Continuing to incorporate feedback from our health and social care colleagues is key."