Suspected cancer patients waiting longer than target hit record high
25 September 2018, 11:16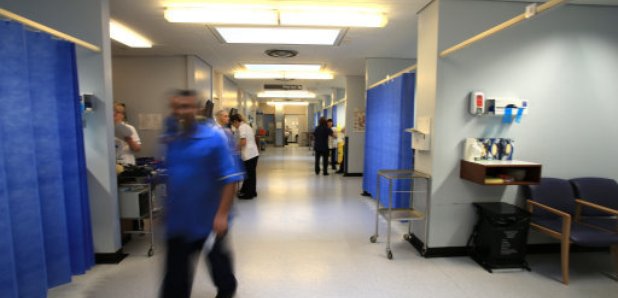 The proportion of suspected cancer patients waiting longer than two-month target for treatment has hit a record high, new figures show.
Official figures show more than 15% of patients urgently referred with a suspicion of cancer waited longer than the 62-day maximum for their first treatment between April and June 2018.
A total of 84.6% of patients started treatment within the target time, the lowest since they were brought in by the Scottish Government in 2012, and a marginal drop on the 85% the previous quarter.
More than three quarters of health boards missed the 95% target, with Shetland as the lowest at 66.7%.
Three health boards passed the target - Dumfries and Galloway at 95.3%, Lanarkshire at 96.7% and Western Isles at 100%.
None of the 10 types of cancer covered met the 62-day standard.
The percentage of women referred from cervical screening starting treatment within the target time fell 20% to 60% between April and June and the previous quarter.
Patients referred from the colorectal screening programme hitting the treatment time fell by more than 10% from 73.8% to 63.0% in the same period.
The number of breast cancer patients with a positive screening result who started treatment within the target time also fell, from 94.6% to 90.5%.
However, progress was made on a second target of 31 days between a decision to treat and the first cancer treatment, with 95% target met between April and June 2018.
The rate was up from 93.5% the previous quarter and the target was met by 11 of 15 health boards.
This target was hit by nine out of 10 cancer types with urological waiting times the only one under 95% at 88%.
Health Secretary Jeane Freeman said: "It's welcome that 95% of patients were treated within the 31 day standard, and that once a decision to treat has been made patients wait on average six days for treatment.
"However, despite an increase of 35.4% of patients being seen within the 62 day referral standard than ten years ago, performance against this target is simply not good enough.
"To help improve this £6.7 million has been released to health boards to support access to diagnostics for suspected cancer patients, with an experienced NHS Cancer Manager supporting Boards improve their cancer care.
"Today I am visiting NHS Lanarkshire, where staff are undertaking a number of innovative approaches to their service delivery that has ensured good performance.This is an example of good practice that other areas can learn from."