Target Cancer Treatment Time Missed For 13% Of Patients
26 September 2017, 14:05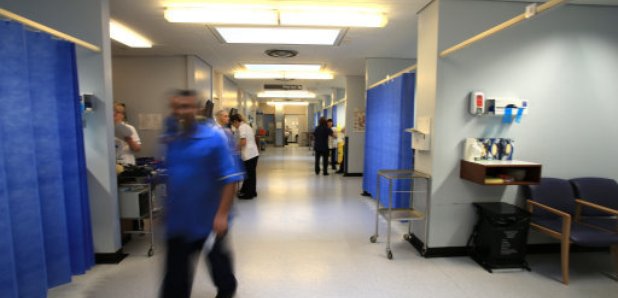 Cancer waiting times are the worst for 10 years, campaigners said, as new figures showed 13% of patients who are urgently referred do not start treatment in the target time.
The Scottish Government's ambition is for 95% of those who are referred because cancer is suspected to be treated within two months.
But official figures showed that in the period April to June 2017 only 86.9% of patients began receiving help within 62 days - down from 88.1% in the previous quarter.
Health Secretary Shona Robison announced a a new delivery group is to be set up to improve waiting times for diagnosis and treatment for cancer patients - conceding that currently "some waits are too long".
Janice Preston, the head of Macmillan Cancer Support in Scotland said: "Waiting times for cancer treatment are now worse than they were 10 years ago when they were first introduced.
"Waiting to start treatment is an incredibly stressful time for most people. It's vital the reasons behind these delays are understood and a solution found.
"But we need a long term solution, not a temporary fix. The cancer care system must adapt to meet the challenge of supporting the vastly increased numbers of people with cancer."
Only three health boards in Scotland - NHS Dumfries and Galloway, NHS Lanarkshire and NHS Orkney - met the key cancer waiting times target.
Meanwhile the latest NHS statistics showed the 95% target was only achieved for breast cancer patients, with no other cancer types meeting this.
Almost one in five patients with head and neck cancer had to wait longer than two months for treatment to begin, with 80.8% beginning their care within 62 days.
Meanwhile less than three quarters (71.6%) of those being treated for urological cancers started treatment in this time.
There were 3,493 patients who were urgently referred because cancer was suspected over the period April to June, a rise of 11.6% on the same period in 2016.
The NHS in Scotland also narrowly missed a target for starting treatment within a month of a decision being made that this was necessary.
The target is that 95% of patients should wait no more than 31 days after the decision is made to treat them, but this was achieved for 94.8% of patients in April to June.
To improve cancer waiting times Scottish Government will provide £1 million of funding to to roll-out new technology which will allow consultants to report on diagnostic scans taken anywhere in the country, with Ms Robison saying this would help "address short-falls in capacity in some areas".
In addition ministers are also providing £3 million to increase the number of radiology trainees in Scotland by a minimum of 50 over the next five years.
The Health Secretary stressed she was "determined to go further" to help cancer patients.
She stated: "The average wait for cancer treatment is six days currently. However, some waits are too long and the new delivery group will report back to me in early 2018 with recommendations to enhance cancer diagnosis and treatment going forward."
Opposition politicians hit out at the Government, with Conservative health spokesman Miles Briggs saying: "It's inexcusable for so many people who've been urgently referred on suspicion of cancer to wait more than two months.
"Not only will these patients and their families be beside themselves with worry in this period, but with every day that goes past their chances of a good prognosis deteriorate."
The Tory MSP added: "There's no point in constantly publicising the importance of checking out cancer fears at an early stage if the NHS isn't well sufficiently resourced to hold up its end of the deal. This is completely on the SNP's head.
"It's had full charge of the NHS for a decade, and now this performance has slipped to such an unacceptable low, it's time for a proper apology from the nationalists."
Liberal Democrat health spokesman Alex Cole-Hamilton said it was now five years since the 62-day waiting time target for cancer treatment had been met.
The Lib Dem said: "No matter which way you look at it; cancer waits in NHS Scotland are getting worse under the SNP.
"It has been five years of failure. The target has been missed for 57 consecutive months and fixing this must be a priority.
"Being told the frightening news that you have cancer, and then having to wait 300 days to receive treatment is not what patients expect of Scottish healthcare. This can only cause unnecessary anxiety and pain amongst patients and their loved ones.
"The need for the Scottish Government to meet these targets could not be clearer - early diagnosis and treatment saves lives.
"Now we are seeing targets missed by an even wider margin, the Scottish Government cannot continue to sit back and must provide the NHS with the resources they need to be able to turn this around."
Meanwhile Gregor McNie, Cancer Research UK's senior public affairs manager in Scotland, said: "It's clear some patients in Scotland are still waiting far too long for diagnosis and treatment which is a worrying and familiar picture.
"An early diagnosis, followed by speedy treatment, improves a patient's chances of beating the disease and these targets can help bring about that earlier diagnosis.
"There is variation in the performance between some Health Board areas, and it's concerning to see differences in how long patients may expect to be seen in different parts of the country.
"We need to see decisive action soon and we hope the ongoing review of cancer waiting times will make bold recommendations for the future."