Taxation For Local Areas 'Should Be Controlled Fully By Councils'
18 April 2017, 05:00 | Updated: 18 April 2017, 05:24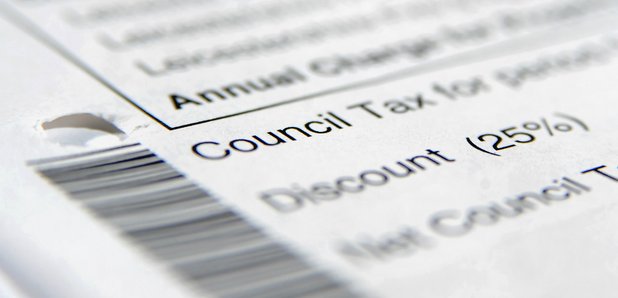 Councils should be handed full control over local taxation, including the ability to scrap levies and introduce new ones, a think tank has proposed.
The measure should form part of an overhaul of local governance in Scotland, Reform Scotland said.
New constitutional arrangements between local and national government are needed because successive governments have eroded councils' powers, it argued.
The overhaul, set out in Reform Scotland's Blueprint For Local Power, would require new legislation which the organisation says should be brought forward before next month's local elections.
The document states that under the new arrangements, local authorities should be responsible for all areas not specifically reserved to Holyrood, with tasks carried out at "the lowest level practical''.
Councils should provide "clear and transparent'' information on their activities to ensure proper local accountability, the think-tank said.
On tax, it states: "The way that local taxation operates at present takes no real account of local priorities because local councillors have no genuine control over local taxation.
"Although the council tax freeze has been lifted, increases have been capped by the Scottish Government, just as they were in the past by Conservative governments led by Margaret Thatcher.
"The only way local priorities and circumstances can be taken into account is if council tax is fully devolved.''
Reform Scotland believes business rates should be fully devolved to councils, with local authorities also free to implement their own area-specific levies.
Reform Scotland's director Geoff Mawdsley said: "Successive governments at Holyrood and Westminster have paid lip service to the importance of local government, while centralising its power and reducing its autonomy and accountability.
"If there is any point in having a level of local government, and if we want it to mean anything, then we have to allow it to exercise power and with it take responsibility.
"That is why we are proposing legislation to cement local authorities' place in the spectrum of governance in Scotland.
"If a task can more effectively be carried out at a local level, it should be devolved to local government instead of sitting at Holyrood.
"Critically, local authorities should be raising more of what they spend. At present, they raise only £1.40 of every £10 they spend.
"Council tax and business rates should be devolved to local authorities, and thereafter they should be able to introduce new taxes, or scrap existing ones, to fit their local circumstances.
"Local democracy is at a crossroads - it is time for politicians to follow decades of words with some action.''
A Scottish Government spokesman said: "Local authority responsibilities are very clearly set out, and the focus of the Scottish Government is on encouraging councils to empower communities across the country.
"We have committed to a journey of reform to make local taxation more progressive and local authorities can already reduce non-domestic rates as they choose.
"Our Community Empowerment Act puts additional powers into the hands of communities to hold their local authority to account and our proposals for education would see parents and teachers taking greater responsibility for their schools.
"We expect to see at least 1% of each local authority budget decided by local communities. It is important that we do not just consider what power local authorities should have, but how local authorities can transfer more of their power to local communities.''