Teacher Vacances Could Take Three Years To Fill
27 April 2017, 14:33 | Updated: 27 April 2017, 15:32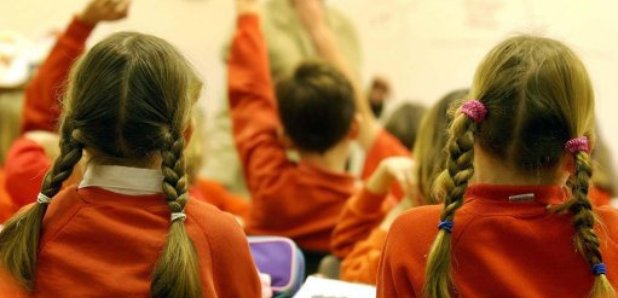 It will take three years to fill hundreds of teacher vacancies across Scotland, according to Scottish Government guidance.
About 400 posts are vacant in secondary schools while almost 300 primary teaching positions are unfilled.
The figures were highlighted by Scottish Labour leader Kezia Dugdale during First Minister's Questions at Holyrood.
Ms Dugdale also pointed to government guidance issued to the Scottish Funding Council stating that while it is planned to address primary vacancies within one year, a three-year "phased approach'' will be taken for secondary vacancies.
She said the teacher shortage was hitting schools across the country, like Blackhall Primary School in Edinburgh.
Referring to the First Minister, Ms Dugdale said: "If education was her top priority, then she would be listening to the teachers across Scotland who are crying out for help.
"Blackhall Primary School in Edinburgh felt the need to email all parents.
"The email said this: 'As you may be aware there is currently a national shortage of teachers. This is making it challenging for headteachers around the country who are trying to fill vacant posts or indeed cover classes'.''
Government guidance states there are 274 pre-school or primary and 411 secondary full-time and part-time teacher vacancies across local authorities.
"I can reveal today that the government's own internal documents admit that it could take up to three years to fill these vacancies,'' Ms Dugdale said.
"Three years for the government to ensure that there are enough teachers to educate our children, three years to clean up the mess the SNP has been making for the past 10. Three years to give our young people a fair chance in life.
"We all know Nicola Sturgeon will spend the next three years campaigning for independence.''
Ms Sturgeon said funding had been made available to train an additional 371 teachers in 2017/18, taking the total number of student training places to 3,861.
The General Teaching Council is also pursuing a range of initiatives to encourage teachers to return to the profession and to attract new talent, she said.
"(Education Secretary) John Swinney, myself, this government, have never shied away from the issue that Scotland, like many countries right now, has an issue with teacher recruitment,'' Ms Sturgeon said.
"That is one of the reasons why we have increased the intake to teacher training. To train more teachers to work in our schools and close the attainment gap.''
She added: "The fact of the matter is it is this SNP government that is investing in local services.
"Whatever Kezia Dugdale tries to say, there is £400 million available extra in this financial year for council services.''