Teachers Need Mental Health Training
17 January 2018, 14:03 | Updated: 17 January 2018, 14:05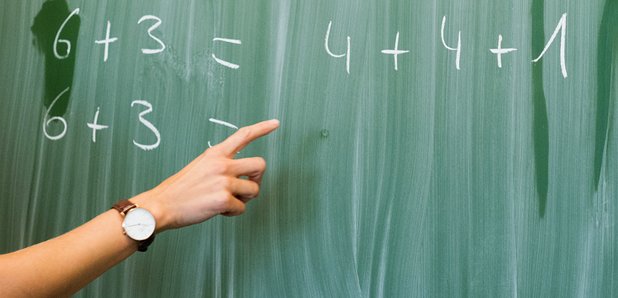 Teachers need more training in how to deal with mental health issues in the classroom, a charity has said.
SAMH (Scottish Association for Mental Health) has urged the Scottish Government to create a national training programme for teachers by the end of 2018.
The call follows a online survey of 3,000 school staff carried out by the charity which found that 66% of teachers who responded did not feel they had enough training in mental health to allow them to carry out their role properly.
Just one in 100 said they could recall doing detailed work on mental health when they were student teachers.
Only around a third (34%) of all school staff said their school had an effective way of responding to pupils experiencing mental health problems.
A report outlining the findings said: "Teachers and non-teaching staff spoke of the need for young people to receive support; decried their lack of ability or time to provide information or support; and criticised the issue's low priority within the curriculum.
"There were significant concerns raised about the lack of support available to young people following a referral to CAMHS, while they waited for an assessment; and frustration and anger when a referral was rejected, with no support offered.
"There was a high volume of responses from teachers criticising their volume of work, leaving them without the capacity to support pupils who needed help; and many noting that they were experiencing mental health problems too."
The charity's Going To Be campaign is drawing attention to the three children in every classroom who experience a mental health problem, but who often struggle to get help.
Chief executive Billy Watson said: "Improving the self-esteem, resilience and well-being of all our young people must be a priority if we want them to learn.
"While we know that work on mental health training is under way as part of the mental health strategy, we think more needs to be done - at a quicker pace, and on a national level.
"The situation is urgent and school staff and pupils can't wait any longer. It's got to change.
"We want the Scottish Government to commit to establishing a national programme of mental health training that is consistent to meet the needs of school staff."
Mental Health Minister Maureen Watt said: "Every child and young person should have access to emotional and mental well-being support in school.
"To ensure this we've started a national review of Personal and Social Education - including consideration of the role of guidance and counselling in local authority schools.
"We've also provided £95,000 to establish a youth commission on mental health services from Young Scot and SAMH, empowering young people to identify issues important to them and recommend improvements.
"Education authorities and all those working in our schools have a responsibility to support and develop the mental well-being of pupils, with decisions on how to provide that support taken on the basis of local circumstances and needs."