Teachers reject 'best and final' pay offer from employers
27 March 2018, 19:21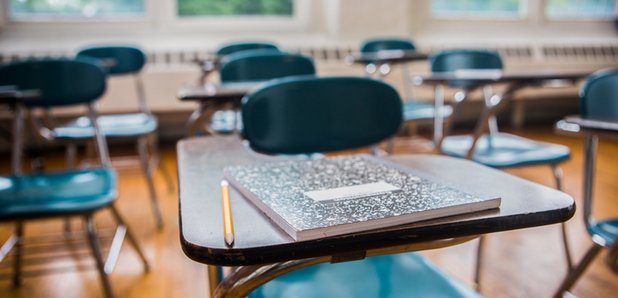 Teachers have rejected a "best and final" pay offer from employers as they say it falls far short of the 10% wage rise they are seeking.
Salaries for the profession are set by the Scottish Negotiating Committee for Teachers (SNCT), which includes teachers' representatives as well as councils and the Scottish Government.
But members of the teachers side of the SNCT confirmed they had rejected the offer of a 2% or 3% pay rise - which is in line with the Scottish Government's pubic sector pay policy.
Labour education spokesman Iain Gray said that left schools "heading for industrial action".
Ministers are proposing a 3% increase for public sector workers earning up to £36,500, with higher paid staff getting up to 2% - but the EIS teaching union has called for a 10% rise for all teachers.
A spokesman for the teachers' side of the SNCT said the offer on the table "fails to deliver on the need to value education and value teachers by delivering appropriate salaries for Scotland's teaching professionals".
As a result he said teachers' negotiators "have rejected this offer of 2% or 3% for Scotland's teachers, as it falls far short of the 10% pay claim that was submitted".
The spokesman also said they "rejected any notion of a differentiated deal that would award lower pay increases to teachers at some grades compared to colleagues at other grades".
He said: "There is a growing crisis in teacher recruitment and retention across Scotland, and declining rates of pay is one of the key factors contributing to this problem.
"Scotland wants and expects the best teaching professionals but, increasingly, is unwilling to pay appropriate professional salaries to the teachers working in our schools.
"Pay for Scotland's teachers is continuing to decline in comparison to other graduate professions and to teacher salaries in other European countries. This simply must be rectified."
With further talks on teachers pay due to take place, he added that there was now a "clear expectation" that the Scottish Government would have to "play an active role in reaching a settlement".
Meanwhile Mr Gray warned: "Scotland's schools are heading for industrial action unless John Swinney wakes up and takes action on teachers' pay and workload, and he has been given plenty of warning. "
The Labour MSP added: "Under the SNP teachers have seen their pay fall in real terms year on year, while class sizes have grown to some of the biggest in the developed world. That is why we have a teacher recruitment crisis and until Mr Swinney addresses it everything else is window dressing.
"Teachers have made clear that enough is enough and they were never going to accept 3%. The SNP government need to come up with the funding for a better offer quickly before our children see their education disrupted.
"If the SNP really valued our teachers then they would pay them properly without the need for industrial action."
David Ross, leader of the Scottish Labour group of councillors on local government body Cosla, said he too was "disappointed" by the pay offer.
He said: "This offer falls short and, by making this a 'best and final' offer, Cosla is undermining the process of collective bargaining that has been in place for many years.
"It is effectively saying 'take it or leave it' without being prepared to enter into any discussion on the merits of the trade union submissions."
A Scottish Government spokeswoman said: "Industrial action in our schools is not in the interest of anyone, least of all pupils and parents.
"Teachers' pay is a matter for the Scottish Negotiating Committee for Teachers (SNCT) and negotiations for 2018-19 are now underway.
"The Scottish Government will play its part in those discussions and we urge everyone round the table to take a constructive approach. It should be noted this government was the first in the UK to commit to lift the 1% public sector pay cap, and the teachers' pay deal for 2017-18 reflects this commitment.
"We will also, alongside employers and unions, take part in a strategic review of pay and reward."