Teaching Must Be Intellectually Attractive, Urges Education Expert
12 September 2017, 14:38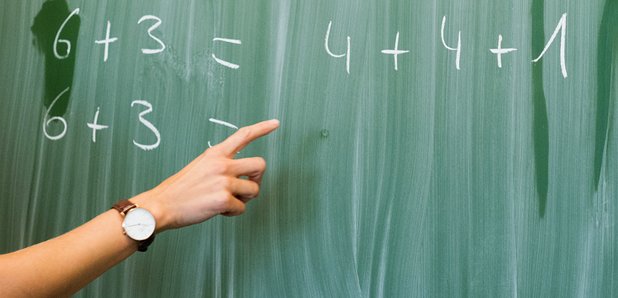 Teachers in England and Scotland have seen their pay fall in the last decade, leading to an education expert to call for the profession to be made more financially and intellectually attractive.
Baseline salaries for school workers in England were worth 12% less in real terms across all levels of education in 2015 than in 2005, while for those in Scottish schools they were worth 6% less, according to the Organisation for Economic Co-operation and Development's (OECD) latest Education At A Glance report.

These figures are statutory salaries, for teachers with typical qualifications and 15 years experience and take inflation into account.

In comparison, there were average real terms rises in salaries across the OECD countries of 10% at pre-primary level, 6% for primary teachers, 6% at lower secondary (up to GCSE level) and 4% at upper secondary level.

Andreas Schleicher, director for education and skills at the OECD, said: "The UK clearly has a challenge to keep teaching financially attractive, different from most OECD countries where the teaching profession is now better paid ... But the bigger challenge perhaps is to keep teaching intellectually attractive."

He said the data shows that British teachers spend a significant share of their time in the classroom, whereas in other high performing education systems the teachers have more time to work with their colleagues, work with parents and provide individual tutoring to students.

"And those are actually activities, that according to our data, make teaching intellectually more attractive," he said, adding that he thinks it is even more important to make the profession intellectually attractive than financially attractive.

"It's not necessarily about investing more money. The UK puts a reasonable share of its spending in education. But it's a matter of finding the right balance between the size of the class, the quality of your teacher, the amount of instruction time and so on," he said, adding there has been too much focus on reducing class size and too little on improving the quality and attractiveness of teaching.

Statutory salaries are gross wages according to official pay scales, less employer contributions to social security and pension and do not take into account other payments such as allowances or bonuses.

The OECD findings are likely to add to the debate about the ongoing cap on public sector pay rises.

There has been speculation in recent days that police and prison officers are in line for a pay rise above the current 1% limit.

Ministers are expected to accept recommendations for higher pay rises for these groups this week, paving the way for similar increases for other public sector workers.

The OECD's latest report says that as in most countries, the average pay of teachers in England and Scotland is lower than the wages of university educated workers in the UK.

For example, in England, the salaries of pre-primary and primary teacher were equivalent to 83% of the average earnings of full-time, 25-64-year-old workers with higher education, rising to 89% for teachers in secondary education.

In Scotland, it was 82% regardless of the level of education taught.

The report calculates that the average starting statutory salary for a newly qualified primary teacher in England is 27,646 US dollars (about £20,980) This is lower than in 22 other countries and economies, including Germany, Ireland, Korea and Portugal.

In Scotland the starting wage of a new primary teacher is 27,450 US dollars (about £20,830), lower than in 23 other nations and economies.

The OECD average starting salary for this education level is 30,838 US dollars (about £23,403)

Meanwhile, the baseline salary, before tax, of a secondary school teacher (up to GCSE level) with 10 years of experience, in England, is 43,772 US dollars (about £33,216), lower than in 14 other countries and economies, whereas in Scotland it is 43,795 US dollars (about £33,233) lower than in 13 other places.

The OECD average was 41,807 US dollars (about £31,732).

The report, which looks at a number of countries, shows that among OECD nations, the UK spends the highest proportion of GDP on education, from primary to university level at 6.6% compared to the OECD average of 5.2%.

It adds that an above average proportion of education expenditure comes from private sources, particularly in higher education - mainly due to students paying tuition fees.

On the topic of tuition fees, Mr Schleicher said: "What our data showed very clearly is that the biggest cost for people to go to university is actually not tuition - It's the time you spend in university which you could have spent earning money."

He said the best way to improve the returns is to improve the quality of teaching in universities, adding that in the UK too many universities are geared towards research.

"We should not ask ourselves how much we spend on university study. We should ask ourselves how much is the rate of return on that investment? So if I get a good benefit, a good rate of return of this, the investment is worth it.

"But if the quality of teaching is low, then the time I've spent and the tuition I've spent has not been a good investment," he said.

Mr Schleicher said the UK was "wise" to cap tuition fees, and said: "You can only justify higher fees if you can improve the quality of the learning experience."