Team Scotland pass medal target
11 April 2018, 11:41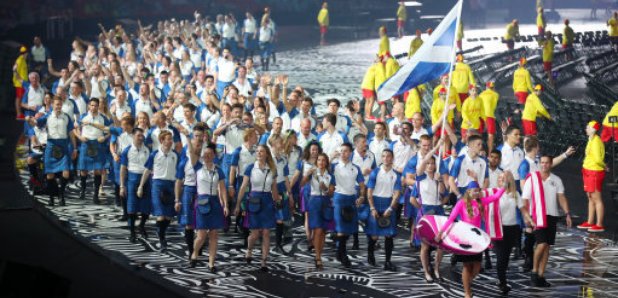 Scottish athletes are celebrating after securing the country's best-ever medal haul at an oversees Commonwealth Games.
David McMath won Scotland's seventh gold of the Gold Coast Games in the double trap shooting event in Australia, taking the medal tally to 30.
Team Scotland won a record 53 medals at Glasgow 2014 but the previous best performance at an away Games was at Melbourne in 2006 with 29 medals.
Scotland's medal haul will grow over the next few days with Reece McFadden and John Docherty in boxing semi-finals where they are guaranteed at least bronze medals.
Team leaders had set a target of at least 30 medals to make 2018 Scotland's best away Games, with early success in cycling and swimming setting the tone.
Duncan Scott claimed six medals in the pool, becoming Scotland's most decorated athlete at a single Games.
Sportscotland chief executive Stewart Harris said: "Once again Team Scotland has delivered on the global stage with a string of sensational performances surpassing our best ever performance at an away Games in the Gold Coast.
"For many of those medal-winning athletes, the 2018 Commonwealth Games marked the next step on an incredible sporting journey, and we are thrilled for each and every one of them who have brought home a medal.
"I also want to thank the sportscotland Team Behind the Team, who have helped ensure that Scotland's athletes are the best prepared they have ever been for an away Games.
"They have put in hours of hard work behind the scenes with the athletes and each and every one of them should be very proud of the results we have achieved.
"And while we are of course delighted with the medal successes I also want to pay tribute to the many athletes who achieved a personal best and to every single member of the team for the incredible dedication they have shown to the Games."