Teams Enjoying Christmas Treats On World's Toughest Rowing Race
25 December 2016, 08:17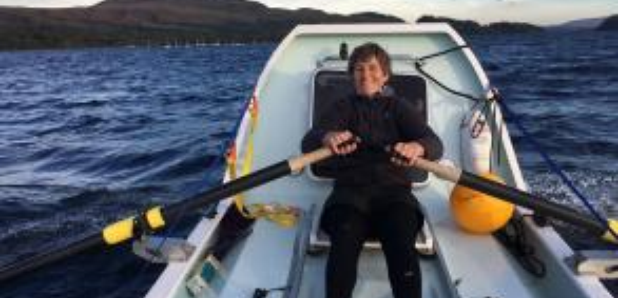 Endurance athletes rowing across the Atlantic will not let being hundreds of miles from land stop them from celebrating Christmas.
Presents, mince pies and a Michael Buble CD have all made their way on board some of the boats involved in the Talisker Whisky Atlantic Challenge, dubbed the world's toughest rowing race.
A dozen teams, including a strong British and Irish contingent, are 10 days into the 3,000 mile race, having set off from La Gomera in the Canary Islands bound for Antigua in the Caribbean.
Toby Fenwicke-Clennell, 27, from London and a member of the early pace setters Row for James, said: "We have a little dry bag from my parents, so that's got a surprise in it for us to open on Christmas Day.
"We've also got a (slightly squashed) bag of mince pies that was brought out for us before we left and some Rudolph lights to decorate the boat.''
Fellow Londoner Alex Simpson, 27, whose Anglo-American team Latitude 35 are neck-and-neck with Row for James, said they would attempt to keep up some family traditions on board their boat.
He said: "My mum made us all Christmas pudding and gave us some Christmas presents to open.
"We're taking Michael Buble as our only Christmas album and I've got freeze-dried chicken vindaloo this year for Christmas Day, so I'll definitely be missing my usual Christmas dinner.''
Plymouth businessman Andy Sacker, 46, a member of the A-Adventures trio, said: "I hid some presents on the boat at the start line, but my team-mates found them before we even left.
"We'll be having breakfast together every day on the boat at 8am, so we will celebrate on Christmas morning together as a team.''
Becky Charlton, a 28-year-old originally from Guernsey and a member of the all-female Atlantic Endeavour team, said: "We've got various Christmas hats and playlists to celebrate with on the day.
"I'm a vegetarian so I'll be eating macaroni cheese every day, including for Christmas dinner. Team member Charlie has made us some incredible snack packs and I'll be having extra sweets when the rest of the team is all eating biltong.''
Mother-of-two Elaine Hopley, from Dunblane in Scotland, will be missing Christmas with her family as well as her boys' birthdays during the race.
But she said she packed some "home comforts'' on board before she set off to give her a boost on Christmas day.
The 43-year-old said: "For Christmas Day I've got four (pretty large) Christmas cakes on board - I won't eat them all at once of course though.
"I've also got HP sauce to add more flavour to the freeze dried food, so I just have a couple of home comforts for the special day out at sea.''
:: All teams are raising money for their designated charities. For more information visit taliskerwhiskyatlanticchallenge.com