Teenage Boy Slashed In School Canteen
15 September 2017, 14:39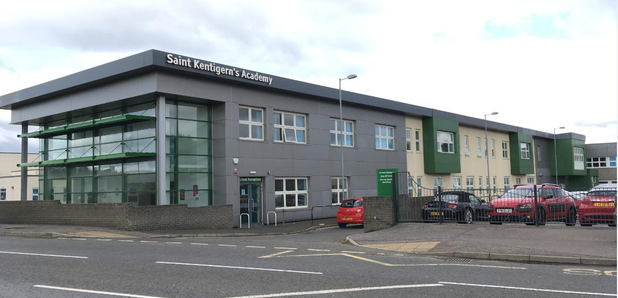 A pupil's been slashed in the face at a school in West Lothian.
A 14 year old's been left with a serious facial wound after being slashed at St Kentigerns Academy in Blackburn.
Emergency services were called around 9 o'clock this morning.
A spokesperson for Police Scotland said: ''Police in West Lothian were called to St Kentigern's Academy in Blackburn around 8.55am on Friday 15 September after a 14-year-old boy sustained a serious facial injury.
''He has been taken to St John's Hospital for treatment and a teenage boy is currently detained by officers in connection with this. Enquiries into this incident are ongoing.''
A West Lothian Council spokesperson said:''A police investigation is currently ongoing into an incident at St Kentigern's Academy in Blackburn where one pupil sustained a serious facial injury.
''West Lothian Council makes the safety of the pupils in our care our top priority. We have been working with Police Scotland on a number of initiatives to promote pupil safety in our schools recently, including delivering the No Knives, Better Lives campaign to educate young people on the consequences of knife crime.
''It is not appropriate to say more while the police investigation is ongoing.''