Text messages could remind accused to turn up at court
24 June 2018, 06:20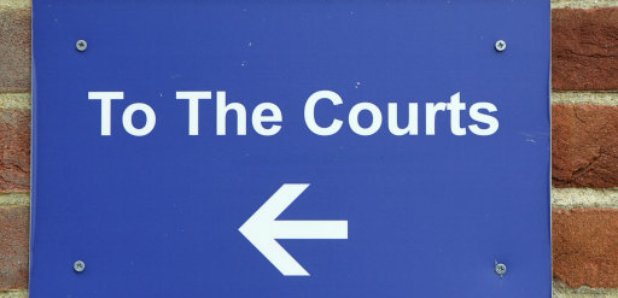 Text alerts could be used to remind accused people of court appearances in a bid to cut down the number of prisoners held on remand, a Holyrood committee has suggested.
MSPs on the Scottish Parliament's Justice Committee have called for such a scheme to be trialled in one or more courts to see if this "would be effective in ensuring people attend court and therefore potentially reduce the use of remand".
The committee has just completed an inquiry looking at why the number of prisoners who are being held awaiting trial is increasing in Scotland.
As part of that MSPs heard evidence that sending text reminders of court dates - similar to existing schemes used to remind witnesses to attend - could help ensure those with "chaotic lifestyles" turn up for hearings.
While holding an accused in custody ahead of their trial "can be necessary and legitimate", the committee said the "figures for the number of people being held on remand in Scotland appear to be high".
At the end of 2017, there were 7,334 people in Scotland's prisons - 6,971 males and 363 females, with just under a fifth (18.5%) of the male prison population and almost a quarter (22.9%) of the female prison population being held on remand.
But data from the Scottish Courts and Tribunals Service showed over the period 2014 to 2017, less than half (42.8%) of those on remand awaiting trial before a sheriff were given a custodial sentence, compared to 71.1% of those waiting to be tried for more serious cases by a sheriff and jury.
Meanwhile the number of prisoners who are held on remand increased from 951 in 2000 to 1,370 in 2017.
The committee said more information was needed about why there had been a rise in remand prisoners.
"Without improved knowledge and data, it is difficult to know which interventions or changes should be made to the current system," the report said.
But the MSPs complained that "information is not recorded consistently or in a way that allows for any meaningful analysis of the reasons why remand is being used".
They have now recommended the Government works with the Scottish Courts and Tribunals Service to "investigate options for capturing data in a systemic manner" in relation to why some accused are refused bail.
The committee also said "more should be done to ensure that remand prisoners have their needs assessed and, where possible and appropriate, are offered support and the opportunity to engage in purposeful activity while in prison".
The call was made after MSPs were told the time on remand is "largely unproductive and potentially damaging", with few services available to these prisoners.
Committee convener, Margaret Mitchell said: "The need to protect society and to keep those who are a threat to the public off the streets is paramount.
"However, the number of those held on remand in our prisons now is higher than in the late 1990s and early 2000s. The committee was therefore concerned to hear that there is a lack of clear understanding as to what lies behind this rise.
"In short, we want to make sure that those held on remand are there for a good reason.
"This is especially important as the disruption to the life of a person sent to prison on remand, but who then does not receive a custodial sentence, can be profound."
A Scottish Government spokesperson said: "We welcome the committee's report and will fully consider its recommendations and how they can support our commitment to reduce the inappropriate use of remand and build on the work we are already doing to address the high rate of imprisonment in Scotland."