Third of Scots teachers say they would opt for different career
26 June 2018, 07:24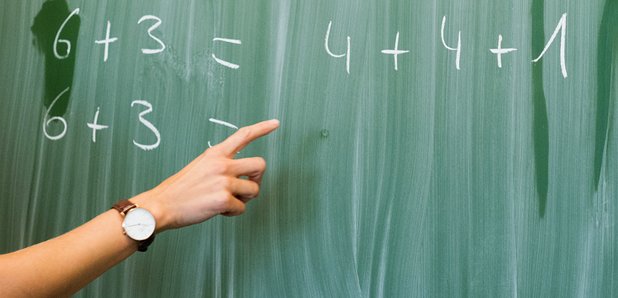 A third of teachers say they would opt for a different career path if they could make the choice again, according to a new survey which highlights the impact of workload on staff morale.
The research, published by the National Association of Schoolmasters Union of Women Teachers (NASUWT) Scotland, also found only half of teachers feel satisfied with their job, and the majority do not feel their profession is valued in society.
The union said the findings indicated that staff morale and professionalism is "being seriously damaged".
Almost 1,400 teachers working in schools across Scotland responded to the survey carried out by the University of Stirling on behalf of NASUWT.
It found 54% would still choose the profession if they could decide again, with 50% agreeing they were satisfied with their job.
However 33% said they would opt for a different career, and 72% disagreed with a statement that "the profession is valued in society".
On workload, based on a scale of one to 10, with 10 being the highest, 60% of secondary school teachers and 50% of primary teachers rated their workload as being at nine or above.
Nearly two-thirds (63%) of teachers said they took work home three times or more each week, and nearly six in ten (58%) reported they had after school meetings almost every week.
Meanwhile, over half (53%) reported there was a teacher shortage in their subject area at their school, with 83% saying this had impacted on their workload.
Chris Keates, NASUWT general secretary, said: "These findings echo what our previous research and casework tells us - namely that teachers' morale and professionalism is being seriously damaged by the failure to value the profession and take tangible and effective action to tackle the excessive workload and cuts to pay which are driving teachers away from the profession.
"The year-on-year decline in teachers' pay and working conditions since 2010 has spawned a growing teacher recruitment and retention crisis. This will only continue to deepen without urgent action to address uncompetitive pay levels and excessive workload."
Similar concerns over workload have been raised by other teaching unions, including the Educational Institute of Scotland (EIS).
Its survey, published earlier this month, found 85% of respondents reporting an increase in workload in the past year.
Scottish Labour's education spokesman Iain Gray said the survey results indicated the Scottish Government was "failing" teachers and pupils.
"While SNP Education Secretary John Swinney wastes his time on school governance reforms which will not improve our schools, overworked and underpaid teachers are having to manage ever larger numbers of children in classes," he said.
"No wonder the attainment gap between the richest and the poorest kids remains stubbornly large with teachers increasingly unable to give pupils one-to-one support.
"No wonder we have a teacher recruitment crisis."
A Scottish Government spokesman said: "We have undertaken a range of actions to ensure a reduction in teacher workload, acting to clarify and simplify the curriculum framework and to remove unnecessary bureaucracy.
"We are putting in place new career pathways to provide opportunities for teachers to diversify their career and support high-quality teaching and learning while helping to deliver improved outcome for pupils.
"Teachers' pay is a matter for the Scottish Negotiating Committee for Teachers (SNCT) and negotiations for 2018-19 are now under way. NASUWT members are represented in those negotiations through the Teachers' Panel and we are committed to playing our part in these negotiations.
"It should be noted this government was the first in the UK to commit to lift the 1% public sector pay cap, and the teachers' pay deal for 2017-18 reflects this commitment."