Thousands 'Missing Out On Careers By Dismissing Apprenticeship Opportunities'
6 March 2017, 07:14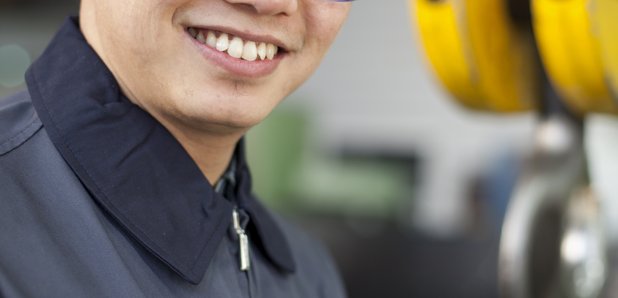 More than two-thirds of people in Scotland say they don't view apprenticeships as the best starting point to reaching a senior position in their career.
The new statistics released by Centrica, owner of Scottish Gas, to mark the start of Scottish Apprenticeship Week mean thousands of young people in Scotland could be missing out on careers by dismissing apprenticeship opportunities.
Scottish Apprenticeship Week 2017 gets under way on Monday to encourage employers to take on young people and consider a work-based learning route into employment.
The study undertaken by Atomik Research between February 10-16 surveyed 3,542 UK respondents aged 18 and above also found that almost half of people (44%) believed university is the best start they can get.
When asked about the most important aspects of a job at the start of a career, 47% said ''good earning potential'' and ''opportunities for progression to a senior role'' were top while 67% believed that only a university degree would achieve these ambitions.
Despite high-quality apprenticeships on offer from employers to provide structured learning with industry qualifications built-in, more than half of people surveyed in Scotland (57%) had not considered this as an option when they left school.
It was found that parents' views of the training to be ''hugely influential'' in this with 67% of parents in Scotland saying they would be proud of their children if they were accepted into university, compared to only 33% who would feel the same if their child was accepted onto an apprenticeship scheme.
Craige Heaney, head of learning and development at Centrica, said: ''It's worrying that future leaders in Scotland are limiting their options and not considering an apprenticeship as a route into an exciting and high-flying career.
''We have several examples of people who started their career as a Scottish Gas apprentice and now hold a leadership position.
''Over the past 10 years we've invested more than #260 million in training 6,000 engineers and apprentices, because we recognise the positive impact this has on both our customers and business performance.
''By choosing to pursue a high quality apprenticeship that is developed by leading employers for apprentices of all ages, which also offer flexibility and transferable skills, the opportunities for people in Scotland to reach to the top are limitless.''
As well as negative perceptions around apprenticeships, it has also been revealed that half of Scottish school leavers admit to not knowing about apprenticeship opportunities due to a communication breakdown on careers information.
The research conducted by YouthSight on behalf of life insurance company Prudential questioned 621 people aged 16-18 across the UK in February 2017.
It was found that 67% of the young Scots surveyed did not know which employers offered apprenticeships and many were put off by the belief that the schemes were focused on manual labour (55%) and that opportunities for girls are limited to so-called ''traditional'' female careers (62%).
A quarter of students in the study said that either the information on apprenticeships they received was poor or that they received no information at all.
Simon Moffatt, human resources director at Prudential's UK insurance business, said: ''Scottish Apprenticeship Week is about celebrating the success of apprenticeships.
''In the past decade participation across the UK has hit record levels with 899,940 funded apprentices in the 2015/16 academic year.
''However the message on the wide range of opportunities available, with more than 1,500 job roles across a range of 170 industries on offer throughout the UK3 is not getting through with too many school leavers not being aware of the career options available.''