Three Sisters Mountains Named Among Best Views In Britain
11 April 2017, 05:27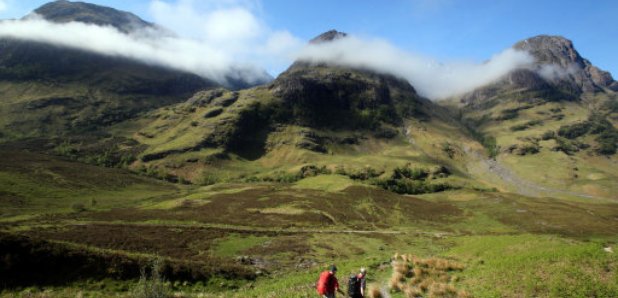 The sight of the Three Sisters mountains in the Highlands has been named one of the top three greatest British views.
The ridges in Glencoe take second place after the view from the summit of Snowdon in Wales, while Stonehenge in Wiltshire is in third place.
More than 2,500 people across the UK took part in the study, which asked respondents to vote from a long-list of incredible views chosen by a panel of travel experts from publications including Rough Guides, Mr and Mrs Smith, Wanderlust and Good Housekeeping.
A third of the top 15 greatest British views are located in Scotland in the study, which was commissioned to mark the forthcoming launch of the new Samsung Galaxy S8 smartphone.
The other Scottish sights listed are Loch Ness, Loch Lomond, Ben Nevis and Edinburgh from Arthur's Seat.
Loch Lomond was named the greatest view in Scotland by the 502 Scots who took part in the survey.
It was followed by Edinburgh Castle and the view of the capital from Arthur's Seat.
Loch Ness was in fourth position, followed by Glencoe.
The Scots questioned chose The Kelpies in Falkirk, the statue of Greyfriars Bobby in Edinburgh and the Falkirk Wheel as the top three quirkiest views across the UK.
The study also found the average British adult takes more than 1,000 pictures each year, predominantly on smartphones, the majority of which focus on landscapes and city views.
Samsung has celebrated the greatest British views by commissioning a new photography project from Matthew Cattell - Britain's reigning landscape photographer of the year - which will be shot on a Galaxy S8.
Mr Cattell is travelling the length of the UK in March and April to capture a series of shots at locations which were named in the study, including the London skyline, the Lake District and St Ives Bay.
He said: ''I hope people enjoy the results and are encouraged to get out and shoot the amazing views closest to them.''