Timeline: Minimum Alcohol Pricing Drive In Scotland
15 November 2017, 11:08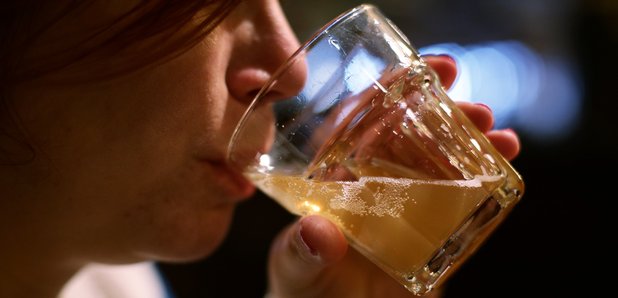 Here is a timeline of events leading up to Wednesday's ruling at the Supreme Court on the Scottish Government's plans to introduce minimum pricing for alcohol in Scotland:
:: March 2009
The Scottish Government, a minority SNP administration, announces plans to set a minimum price for alcohol in a bid to stop drink being sold for "pocket money prices", immediately lining it up for a clash with the drinks industry.
:: September 2010
Nicola Sturgeon, the then Health Secretary, proposes a minimum price of 45p per unit of alcohol.
:: November 2010
MSPs reject the SNP's flagship plan for a minimum price on alcohol in a vote at the Scottish Parliament, by 76 votes to 49. Other laws to tackle Scotland's unhealthy relationship with alcohol were approved.
:: November 2011
The SNP administration at Holyrood reintroduces its plan for minimum unit pricing after securing a majority in the Scottish Parliament in the May election.
:: May 2012
Scotland becomes the first part of the UK to back minimum pricing for alcohol when Holyrood passes the Alcohol Minimum Pricing Bill. MSPs voted by 86 to one in favour of legislation which would mean drinkers must pay the increased price of at least 50p per unit of alcohol.
:: July 2012
The Scotch Whisky Association (SWA) launches its legal action against the law.
:: January 2013
The first legal challenge gets under way at the Outer House of the Court of Session in Edinburgh.
:: May 2013
The legal challenge fails in court after a single judge, Lord Doherty, rules that the legislation was not outside the competence of the Scottish Parliament.
:: February 2014
The SWA appeals against that decision to the Court of Session's Inner House.
:: April 2014
Three judges who heard the appeal refer the legal challenge to the Court of Justice of the European Union.
:: December 2015
The European Court of Justice (ECJ) in Luxembourg rules that the plan for a minimum alcohol price would breach European Union (EU) law if alternative tax measures could be introduced. It concludes a tax rise on alcoholic drinks could be less restrictive of trade but referred the case back to the Court of Session for a further decision.
:: June 2016
Court of Session judges hear further evidence after seeking the opinion of the ECJ.
:: October 2016
In a "landmark" decision, Scotland's highest civil court backs the Scottish Government's plans to bring in minimum pricing.
:: December 2016
The Court of Session grants the SWA permission to take its fight against minimum unit pricing to the UK's highest court.
:: July 2017
The appeal gets under way in front of seven justices over two days at the Supreme Court in London.
:: November 2017
The Supreme Court rejects the SWA's challenge to the plans, paving the way for minimum pricing for alcohol to be introduced in Scotland.