Tories Accused Of Trying To Hide Child Poverty By Scrapping Targets
1 June 2017, 05:31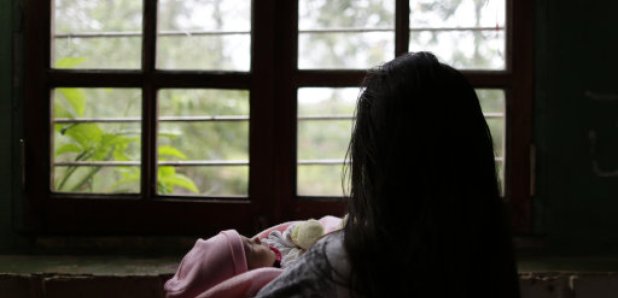 A senior Scottish Government minister has accused the Conservatives of trying to "sweep child poverty under the carpet''.
Communities Secretary Angela Constance said the UK Government was trying to hide the problem by scrapping targets to reduce child poverty and said the Scottish Government would use all its powers to reverse the rising trend.
The Scottish Parliament is due to debate the Scottish Government's Child Poverty Bill later which sets four income targets for 2030 to contribute to the "eradication of child poverty'', such as less than 10% of children in Scotland being in "relative poverty''.
The planned legislation also stipulates that the government, local authorities and health boards should report annually on plans and activity to reduce child poverty.
Speaking ahead of the stage one debate, Angela Constance said: "The Institute of Fiscal Studies forecast that child poverty in the UK will reach over 5 million by the end of the next Parliament due to array of damaging policies the Tory UK Government introduced in their time in office. This is not only alarming, its utterly shameful.
"The Tory Government at Westminster is trying to sweep rising child poverty under the carpet by scrapping child poverty targets - as well as abolishing its child poverty unit and taking away the child poverty part of its social mobility commission.
"Our Child Poverty Bill will make Scotland the only part of the UK with statutory targets to reduce child poverty by 2030, and commits us to publishing regular Child Poverty Delivery Plans which will be reported on annually.
"This builds on the significant long-term investments we are making to give Scotland's children the best possible start in life - including the Best Start Grant, the Baby Box, a transformational increase in good-quality childcare provision, ensuring every P1-P3 is entitled to a healthy free school meal and putting extra money and teachers into schools in the poorest areas.
"So long as we have a Tory Government at Westminster pursuing an ideologically-driven assault on low-income households, the SNP Government will be fighting poverty with one hand tied behind our back - but we will continue to do everything we can with the powers of the Scottish Parliament.''