Tories Criticise First Minister Over Drop In Beds At Livingston Hospital
7 July 2017, 06:42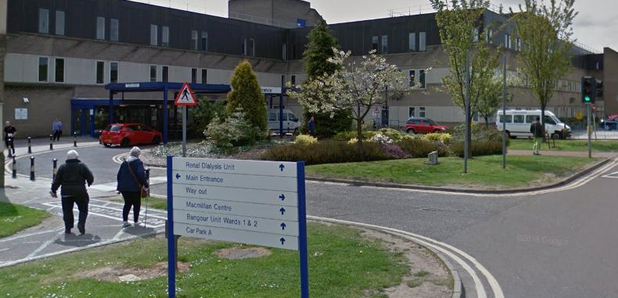 The Scottish Conservatives have raised concerns about a drop in the number of beds at one of central Scotland's biggest hospitals.
The party highlighted figures, obtained from ISD Scotland under freedom-of-information legislation, showing the number of intensive care beds at St John's Hospital in Livingston, West Lothian, has fallen from 25 in 2003 to 14 in 2016.
Over the same period, the number of non-intensive beds also dropped from 503 to 432.
The Tories said the figures flew in the face of promises by the SNP to retain the hospital's status, including by then health secretary Nicola Sturgeon in 2007.
It follows news the children's ward at the hospital is to close to inpatients over the summer as a result of staff shortages.
Scottish Conservative health spokesman Miles Briggs said: "Nicola Sturgeon gave her word to the people of West Lothian that her government was committed to St John's.
"One closed children's ward and a halving of intensive care beds later, that is clearly not the case. This is a deliberate downgrade.
"People in the area have long suspected that St John's was being eroded from a respected acute hospital to little more than a day unit. In recent weeks, those fears have been confirmed.
"Everyone accepts cash is tight in the NHS but St John's is a facility of critical importance.
"Instead of chipping away at the services it provides, the Scottish Government should be ensuring it can provide a top-class service to the huge swathes of central Scotland who rely on it.''
Health Secretary Shona Robison said: "St John's Hospital is a vital and valued acute facility and we remain committed to services there. Bed numbers have changed over the last decade for a variety of reasons - in particular changes to the way healthcare is delivered and advances in medicine leading to the welcome result of shorter hospital stays, same day surgery and more care in the community. All of which benefit patients.
"Under this Government there has been substantial investment in improving services at St John's Hospital - including £7 million of capital funding for a short stay elective surgery unit, £3 million for a new MRI scanner, a refurbished labour ward and special care baby unit, a new regional eating disorders unit and a new Laboratory Medicine Training School which opened in 2014.
"The changes to the children's ward at St John's Hospital over the summer are a temporary measure and I have made clear to NHS Lothian the importance I attach to early reinstatement of this vital service.''