Tories Inflicting 'Budget Triple Whammy' On Scotland, SNP Conference To Hear
9 October 2017, 06:19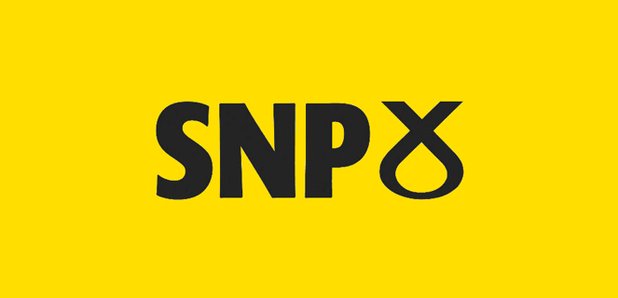 The Conservative government at Westminster is inflicting a "budget triple whammy" on Scotland, Holyrood's Finance Secretary will say.
Derek Mackay will use his speech to the SNP conference in Glasgow to launch a fierce attack on Theresa May's government.
He will say that while the Tories can find cash for their "grubby deal" with Northern Ireland's Democratic Unionist Pasrty (DUP), their austerity agenda is putting public spending north of the border under pressure.
The Scottish Government's budget has been cut by 9.2% in real terms over the last 10 years, Mr Mackay will argue, while at the same time ministers in Edinburgh must spend increasing amounts mitigating "cruel" Conservative policies, such as the so-called "bedroom tax".
In addition the SNP insists the "completely unjustifiable" decision by the UK Government on VAT payments by Police Scotland costs the country tens of millions of pounds.
Mr Mackay will say that over the 10 years the SNP has been in power at Holyrood, the party has "used the powers of the parliament to chart a different, more progressive course".
But he will add: "We are doing this in the face of unprecedented Tory austerity, being forced to pay ever-increasing amounts on mitigating cruel Tory policies, and in the face of completely unjustifiable Tory actions such as forcing Police Scotland to pay tens of millions of pounds in VAT."
The Finance Secretary will say: "When the Tories' neck is on the line, they have no hesitation in finding £1 billion of taxpayers' money for their grubby deal with the DUP - but they inflict a budget triple whammy on Scotland which is putting ever more pressure on our public services.
"The Tory Cabinet is in absolute chaos, but the Chancellor must focus on his day job - he must ignore the austerity-obsessed right-wingers in his cabinet and do the right thing for public services by unlocking investment."
Mr Mackay will confirm in his speech that the Scottish Government will lift the 1% pay cap on public sector workers north of the border - but he will also tell Philip Hammond action on this will be limited if Holyrood's budget continues to be cut.
The Finance Secretary will say: "In Scotland we know that high-quality public services rely on dedicated hard working public servants. We will continue to work with trades unions, to deliver an affordable settlement, that recognises the cost of living.
"Unlike the Tories and unlike Labour in Wales, come what may, we will lift the 1% pay cap.
"But if our budget continues to be cut, we will only be able to go so far on pay. That is why the Chancellor should lift the cap across the UK, and fund the pay rise that people deserve."