Tories reckon Edinburgh residents should get discounted festival tickets
28 August 2018, 16:15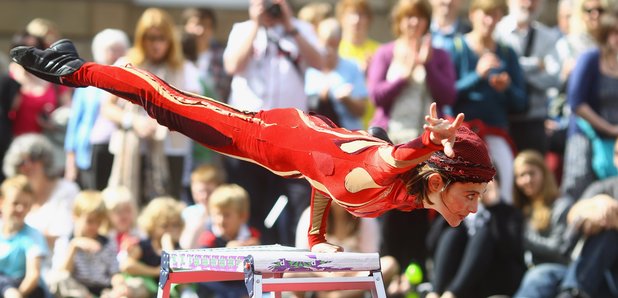 Edinburgh residents should be offered discounted tickets for the city's international festival and fringe, the Scottish Conservatives have said.
The Tories said those living in the capital should receive what they described as a "festival dividend" to compensate for increased disruption caused by hoards of visitors.
Edinburgh's population is estimated to swell to around one million during August as people from around the world flock to the arts festival and its fringe events.
Fringe organisers reported another record-breaking ticket haul this year, with 2.8 million free and paid-for being issued.
While some venues already offer reduced-price tickets to residents on providing proof of address, the Tories called for this scheme to be extended to cover the entire Edinburgh International Festival and fringe.
Tory MSP for the Lothians Miles Briggs said: "It's great news that the fringe and festival continue to go from strength to strength and put Edinburgh and Scotland on the map as home to one of the world's best spectacles.
"It's getting bigger and better, and people who live in the city are pleased to see that continue.
"However, there's no question that - as more people flock to the city - the level of inconvenience and hassle increases for those who live and work here.
"It's important we retain the goodwill of residents, and one way of doing that would be to offer discounted tickets across the board to those who can prove they live here - almost like a festival dividend.
"I have written to both festivals to see if they will consider putting this in place for next year.
"The success of these events is commendable. And while they continue to grow, it's important we examine the opportunities and challenges they pose to people and businesses."