Tories should press reset button on austerity, SNP MP claims
10 July 2018, 05:26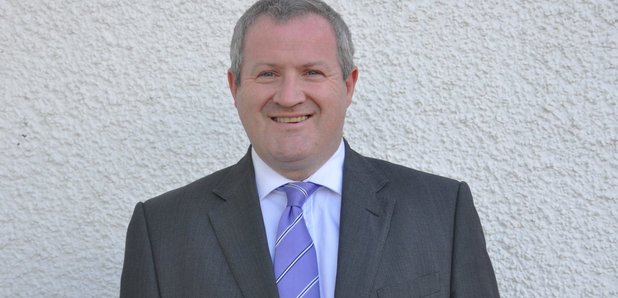 SNP Westminster leader Ian Blackford will urge the Conservatives to "press the reset button" on austerity and learn from the Scottish Government on economic policy.
Mr Blackford will contrast the policies implemented by the two governments and press Downing Street to move closer to the position north of the border, at a keynote speech in London hosted by think tank the Institute for Public Policy Research (IPPR) Commission on Economic Justice.
Speaking ahead of the event, Mr Blackford said: "With Brexit dominating - it is all the more imperative that we all look for solutions to protect, bolster and stabilise our economy.
"Today I am calling on the Tories to press the reset button - and abandon their austerity agenda which is doing so much damage."
He said the Scottish Government has put in place "progressive" economic policies, adding: "The UK Government has lessons to learn - that defining and delivering a strong economy must have the economic interests of all citizens at its core.
"There is little point in having political power if you will not use it to better lives. Government is supposed to improve and enhance lives not hinder them.
"While the UK Government continues its endless austerity policy - the SNP Scottish Government has made different decisions with the powers we have in Scotland. Austerity is a political choice, not a necessity."
Scottish Conservative MP John Lamont said: "Given the SNP's latest independence plan would subject Scotland to decades of prolonged austerity for no gain, this amounts to yet more hypocrisy from the Nationalists.
"While the Conservatives take a balanced approach to the economy, the SNP Government have made Scotland the highest taxed part of the UK, squeezed local council budgets and overseen falling standards in our schools and hospitals.
"If they want to get the economy back on track, a good starting point would be to take the constant threat of independence off the table."