Tory Warning Over Out-Of-Hours GP Shortages In Winter Months
19 October 2017, 06:39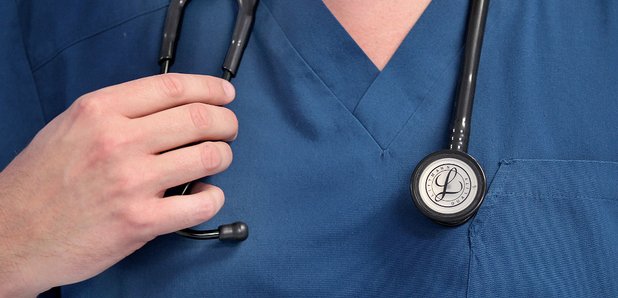 The Tories have warned of "severe" consequences if out-of-hours GP shifts continue to go unfilled over the winter months.
Research by the party revealed that around one in eight out-of-hours shifts in GP surgeries were left unfilled over a seven-day period earlier this year.
The figures, obtained through freedom of information requests, show that in the week starting May 22, 12.8% of weekend and night shifts at doctor surgeries across Scotland were vacant.
Over the snapshot period, the health board with the highest proportion of unfilled shifts was NHS Forth Valley (26%), followed by NHS Ayrshire and Arran (16.4%) and NHS Lanarkshire (11.6%).
The Scottish Conservatives blamed "disastrous" workforce planning by the SNP for doctor shortages and renewed calls for more of the health budget to be spent on primary care services.
Health spokesman Miles Briggs MSP said: "The NHS is on its knees in a number of areas, but that is particularly apparent in local GP practices.
"It means patients can't get the help they need, and the hardworking doctors left behind are becoming increasingly over-stretched.
"And with the winter months well on their way, this crisis could have even more severe consequences.
"The SNP government has let it get to this stage, and now has to explain to patients north of the border what it is going to do to address it."
NHS Forth Valley does not provide out-of-hours services in GP surgeries but in health centres, hubs or hospitals.
A spokesman for the health board said: "We did experience challenges in providing medical cover for our Primary Care out-of-hours services earlier in the year, however the situation has improved over the last few months.
"Like many other NHS Boards, we face ongoing challenges, particularly during busy holiday periods.
"However, people across Forth Valley continue to have access to GP advice, treatment and home visits for urgent healthcare issues during evenings, weekends and public holidays."
A spokesman from the Scottish Government said: "NHS staffing has increased by almost 12,000 under this Government.
"We recognise the particular challenges faced by out of hours services and remain committed to having a high-quality service which fully meets patient needs.
"That is why we invested £10 million last year and are providing further investment as part of the £23 million Primary Care Transformation Fund this year, to deliver the recommendations in Sir Lewis Ritchie's out of hours report.
"Scotland's health workforce benefits enormously from the contribution made by staff from across the European Union, but more than 15 months after the EU referendum, the UK Government has still failed to give any proper guarantees to EU citizens about their right to remain in the UK after Brexit.
"The Scottish Government has committed to financially supporting applications for vital public sector workers, including doctors and nurses, from the EU to help them obtain settled status in Scotland if that is necessary."