'Trailblazer' Lloyds Named UK's Most Inclusive Employer By Equality Charity
19 January 2017, 07:17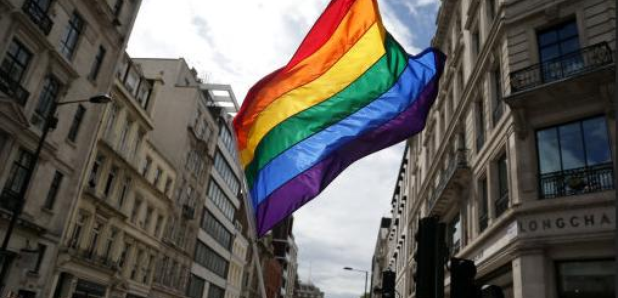 Lloyds Banking Group has been named the top employer in Scotland for promoting lesbian, gay, bisexual and transgender (LGBT) diversity.
The bank came top of a list of 100 firms described by equality campaign group Stonewall as a definitive guide to the most inclusive employers in Britain.
The list, now in its 13th year, also named Lloyds as the top employer in the UK overall.
Second and third for Scotland - as well as the overall UK list - were law firm Pinsent Masons and financial advisers JP Morgan.
The Crown Office and Procurator Fiscal Service (COPFS) came in at fourth in Scotland - making it the top public-sector employer - and 13th on the UK list.
Completing the top five north of the border was Royal Bank of Scotland, with a joint UK placing of 13th alongside COPFS.
Police Scotland made it into the top 100 with a UK ranking of 20, up from 83 last year - its highest-ever ranking having leaped 99 places in just three years.
The Scottish Government gained a UK ranking of 50 - its first time entering the top 100 list since 2012.
Stonewall chief executive officer Ruth Hunt said: ''Corporate organisations have the power to influence this and protect LGBT people, and so it is reassuring to see so many private firms represented in our top 10 and top 100.
''These organisations understand the business benefits behind equality and inclusion and, with their continued support, we can together work toward a world where all LGBT people are accepted without exception.''
Antonio Horta Osorio, group chief executive at Lloyds Banking Group, said: ''We are honoured to be recognised by Stonewall as the leading employer for lesbian, gay, bisexual and transgender people.
''Lloyds Banking Group is committed to supporting diversity in its workforce so that we can harness all of the qualities and talents of our colleagues to achieve our aim of helping Britain prosper.''
Police Scotland Chief Constable Phil Gormley added: ''This is a fantastic result. It gives me great confidence that our service is becoming more representative of our communities.
''I also hope the public and LGBT communities are reassured by our continuing efforts to build a service that engages positively with all members of the public.''