Transport services across Scotland severely affected by extreme weather
28 February 2018, 19:11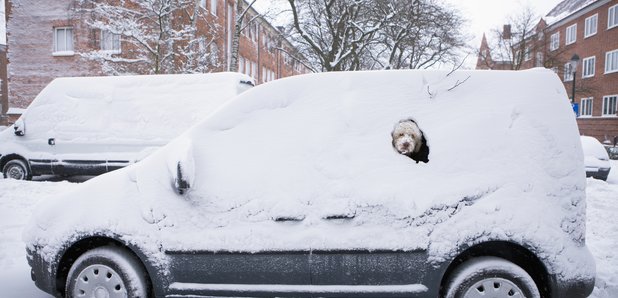 Travel routes and transport services across Scotland have seen major disruptions after severe weather hit parts of the country.
Cancellations, road closures and stranded vehicles have been widespread throughout Wednesday due to heavy snow and ice.

Met Office forecasters have issued alerts across most of Scotland, with the highest level warning possible in place for central regions.

Virgin Trains cancelled all services to and from Scotland for Wednesday and Thursday, while ScotRail halted all operations in affected red area from 6pm until late Thursday morning.

The A720 and M80 saw major incidents such as jack-knifed lorries and crashes causing delays, with Police Scotland urging people not to use the motorway and mountain rescue teams helping with road users in difficulty.

Transport Minister Humza Yousaf hit out at motorists who were using commuter routes on Wednesday, despite advice not to.

Many road users had been left stranded in their vehicles due to the difficult conditions.

He tweeted: "Looking at live traffic cameras & still seeing far too much traffic on trunk road network.

"Can I reiterate, if you travel you're putting yourself at risk and possibly in danger. Don't take weather warnings lightly."

First Glasgow halted its services at 3pm due to the snow, while Stagecoach called off its operations in Fife for the remainder of Wednesday.

Glasgow Airport suspended all operations until later on Thursday, while British Airways and Flybe cancelled flights to and from Aberdeen.

British Red Cross emergency response volunteers in Glasgow were supplying bedding for up to 100 people in case they were stranded overnight.

CalMac ferries were also disrupted, with the operator warning that many services face further cancellations due to the weather.

Extreme conditions are expected in the red alert areas between 3pm on Wednesday and 10am on Thursday.

The definition of the highest-level warning is "you should take action now to keep yourself and others safe from the impact of the weather" and it cautions that widespread damage, disruption and risk to life is likely.