Treasury offloads Royal Bank of Scotland shares
5 June 2018, 05:36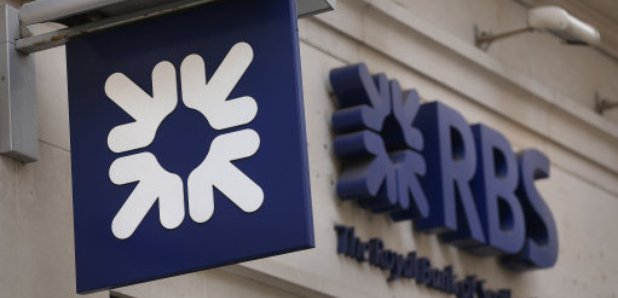 The Government has announced that it will offload a £2.6 billion stake in Royal Bank of Scotland, a move that will see the taxpayer's stake in the lender reduced from 70.1% to 62.4%.
UK Government Investments, which manages the state's stake in the lender, said it will sell approximately 7.7%, or 925 million shares, to institutional investors.
It is the first time shares in RBS have been offloaded since 2015.
"UK Government Investments today advised the Chancellor it would be appropriate to conduct the second sale of the Government's shareholding in the Royal Bank of Scotland.
"The Chancellor agreed with that advice and has authorised the process to begin," the Treasury said in a statement.
RBS recently agreed a 4.9 billion US dollar (£3.6 billion) settlement with US regulators, which removed a major hurdle to the bank's return to private hands.
The Government hopes to sell £15 billion worth of shares by 2023, about two-thirds of its stake.
But it is facing a near-£26.2 billion loss on its holding, with the lender's shares languishing well below the average 502p share price paid during the crisis era bailout, at around 280p.
The Government bought its stake in the bank for £45 billion in 2008 as part of a bailout at the height of the financial crisis.
Only last week, RBS's outgoing finance chief Ewen Stevenson said the recent slump in European stocks - sparked in part by jitters over the rise of Eurosceptic parties in Italy - might be a cause for pause for the Government.
Earlier this year, RBS reported a bottom-line profit for the first time in a decade.
Laith Khalaf, senior analyst at Hargreaves Lansdown, said: "The RBS share price has bounced back from its slump after the EU referendum, but the taxpayer's still going to be significantly out of pocket as the Government sells down its stake.
"Few argue the RBS bailout was necessary to maintain financial stability, but the cost of that intervention is now starting to emerge.
"Today's share sale is good news for private investors in RBS because it is a step towards becoming a normal bank again, though Government sales may put downward pressure on the share price in the near term.
"As a business RBS remains a work in progress, and consequently an investment for recovery investors with a long-term investment horizon."