Tributes Paid At Memorial Service For Former Labour MP Tam Dalyell
24 February 2017, 15:39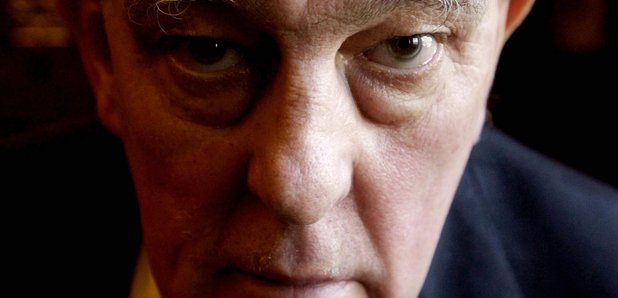 Friends and former colleagues have remembered the life of politician Tam Dalyell, the former Labour MP who coined the West Lothian question.
Mr Dalyell died last month after a short illness and received tributes from across the political spectrum.

A memorial service was attended by prominent Labour figures from Westminster and Holyrood at a packed St Michael's Parish Church in Linlithgow, West Lothian.

Tributes were led by former Labour MP Brian Wilson, who spoke of Mr Dalyell's commitment to constituents and party.

Mr Wilson said: ''Tam never lost sight of the things that brought him into politics. There wasn't a subject you could not go to him for advice.''

He later said he ''would miss Tam's phone calls'' and described him was a ''great man with great influence''.

Party anthem The Red Flag was played on the organ as Labour figures past and present filed into the church.

Among them were former chancellor Alistair Darling and former MPs Jim Murphy, Ian Davidson and Margaret Curran. Scottish Secretary David Mundell also attended.

Tributes were also given by Lord Peter Hennessy of Nympsfield and Professor Sir Tim O'Shea of Edinburgh University.

The service, which was conducted by Rev Dr Stewart Gillan, included further political tribute from MSP Neil Findlay which thanked his wife Kathleen.

He said: ''Tam had made an immense contribution to public and to the people of West Lothian.

''Tam and Kathleen were very much a double act. He could not have done without Kathleen's help and I thank her for that.''

Mr Dalyell's body was donated to science in line with his wishes, followed by a private interment.

The Old Etonian baronet spent 43 years as an MP after being elected to represent West Lothian in 1962.

He became MP for Linlithgow 21 years later and was named Father of the House, the longest continuously serving MP, in 2001.

A fervent opponent of Scottish devolution, Mr Dalyell's famous constitutional challenge, ''Why should Scottish MPs at Westminster be able to vote on English matters when English MPs would be unable to vote on Scottish issues,'' became known as the ''West Lothian question''.

A further memorial service is planned for London.