Trump Quits As Director Of Five UK Companies
24 January 2017, 06:39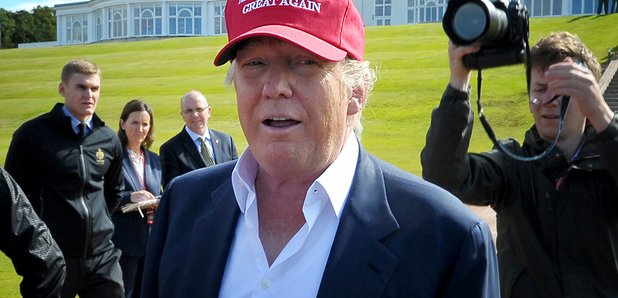 US President Donald Trump resigned as director of five British companies the day before his inauguration.
Mr Trump said earlier this month that he would voluntarily hand over control of his business empire to his two sons Donald Jr and Eric.
According to documents filed at Companies House, on January 19 he resigned as director of Golf Recreation Scotland, registered in Aberdeen, Trump International Golf Club Scotland, registered in Edinburgh, and Nitto World Co, registered in London.
On the same day he resigned as director of DT Connect Europe and SLC Turnberry, both registered at Turnberry in Ayrshire.
Mr Trump, whose mother was born on the Isle of Lewis, owns two golf courses in Scotland, one at Turnberry and the other at the Menie Estate in Aberdeenshire.
Speaking at a press conference in New York earlier in January, Mr Trump said there was no requirement for him to give up the management of the Trump organisation during his time in the White House, as presidents were exempted from conflict of interest rules.
He said: ''I have no conflict of interest provision as president. This is many, many years old. This is for presidents because they don't want presidents getting tangled up in minutiae, they want a president to run the country.
''I could actually run my business and run government at the same time. I don't like the way that looks, but I would be able to do that if I wanted to.
''As a president, I could run the Trump organisation - a great, great company - and I could run the country. I'd do a very good job, but I don't want to do that.''