Trunk roads could be closed in future adverse weather
28 March 2018, 12:47 | Updated: 28 March 2018, 12:48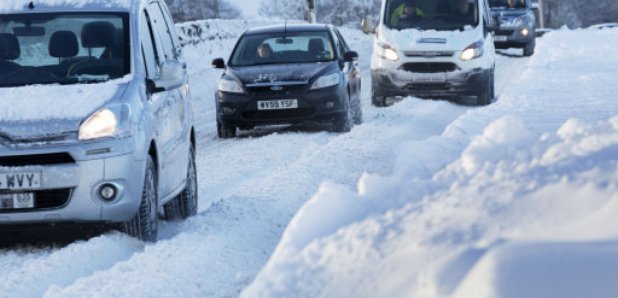 Parts of Scotland's trunk road network could be closed down if another bout of "Beast from the East" weather hits the country in the future, the Transport Minister has told MSPs.
Humza Yousaf said the measure could be considered for key "pinch points" alongside limiting HGVs to a single lane, or stacking them in lay-bys.
Hundreds of drivers were stranded on the M80 motorway overnight during the recent red weather warning, as jackknifed lorries and heavy snow storms brought some roads to a standstill.
Motorists reported being stuck for up to 13 hours, with some spending the night in their cars, and others abandoning their vehicles on the motorway.
The Transport Minister told Holyrood's Rural Economy Committee that any decision to close roads was for Police Scotland.
"The reason that the police didn't close roads from my discussions with them is that the local infrastructure just simply wouldn't be able to cope with that volume of traffic at all," he said.
However he told MSPs the option to shut down parts of the network in future remains under consideration.
"I think I would like to have a range of options, and I wouldn't discount any of them, including Police Scotland closing parts of the trunk road network," he said.
"But again, we might well come to the same problem, that if we close parts of the trunk road network, then can local roads cope.
"In some cases they might well be able to, or indeed we have to put in place a mitigation plan with local authorities to assist with that.
"That should be one of the options, as well as perhaps stacking HGVs, perhaps forcing them into lane one."