Two Thirds Of General Election Votes Cast In Scotland 'Had No Impact On Result'
21 August 2017, 07:17 | Updated: 21 August 2017, 07:18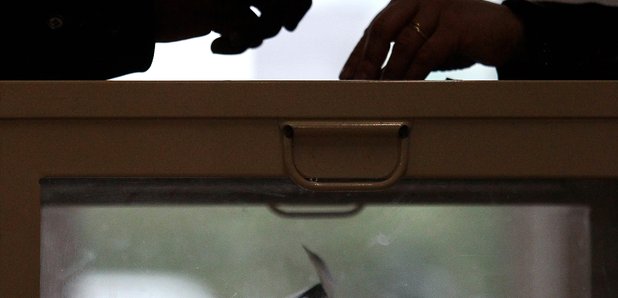 Two thirds of the votes cast in the general election in Scotland were "wasted" and had no impact on the result, according to voting reform campaigners.
Almost 1.8 million votes cast north of the border in June did not go towards electing an MP, the Electoral Reform Society (ERS) found. UK-wide, it put that figure at 22 million (68%).
Under the first past the post (FPTP) system, Labour won 27% of the votes cast in Scotland but got just 12% of the seats, while the SNP won 37% of the votes cast but returned almost 60% of the seats, according to its research.
The report also said that Scotland is "shifting back towards multi-party politics" while England goes the other way, as "huge swings" in Scotland saw 21 of the 59 constituencies change hands - more than any other region or nation.
The ERS said voters turned in large numbers to tactical voting strategies and it claimed that some victories achieved in Scotland under FPTP are "precarious" and hinge on just a handful of votes, since it returned four of the UK's top 10 smallest majorities.
It branded the vote the "hold your nose" election after an estimated 6.5 million people across the UK made tactical decisions and said the Conservatives could have won a majority if just 0.0016% of voters had chosen differently.
The ERS said a new method must be introduced and called for Westminster to adopt a more proportional voting system.
Willie Sullivan, Electoral Reform Society Scotland director, said: "Our report shows that 1,759,305 (66.40%) of votes in Scotland were 'wasted' - having no impact on the outcome of the election.
"The ways that votes are converted into seats matters. As voters wake up to the failures of FPTP they are increasingly taking on the complex task of trying to game the system to make it reflect their wishes.
"Electors should be able to vote for parties they agree with on the broad sweep of policy, instead of feeling the need to vote tactically based on one significant issue such as independence or Brexit because they fear 'winner takes all' dominance."
The findings are contained in a report published on Monday, entitled The 2017 General Election: Volatile Voting, Random Results.
Its analysis found that 37 of the 50 UK seats with the lowest winning vote share were in Scotland, suggesting that voters are choosing to spread their vote around a range of parties.
It also highlighted the large fluctuations in results between the 2015 and 2017 general elections.
A 43.9% increase in the SNP's vote share in Glasgow North East recorded two years ago switched to a 9.2% hike for Labour in June.
"Voters in Scotland appear to have turned in large number to tactical voting strategies in order to break single-party rule," the report stated.
"Nine of the 10 largest overturned majorities were in Scotland, including Banff and Buchan where a majority of over 14,000 for the SNP turned into a majority for the Conservative party of 3,600.
"An example of voter volatility and how all parties' fortunes can fluctuate even in a short space of time.
"Scotland also has four of the top 10 smallest majorities (North East Fife, Perth and North Perthshire, Glasgow South West, Glasgow East) demonstrating just how precarious victory can be under first past the post."
The ERS is demanding a change to a proportional system, such as Scotland's Single Transferable Vote used in local elections.
Mr Sullivan said: "A proportional system would... create a much broader discussion of politics (and) ensure all votes are of equal value with citizens feeling empowered to take part.
"We need a democracy fit to take on the challenges the 21st century is providing, and that means going beyond first past the post."