UberEats Food Delivery Service Starts In Scotland
4 May 2017, 05:29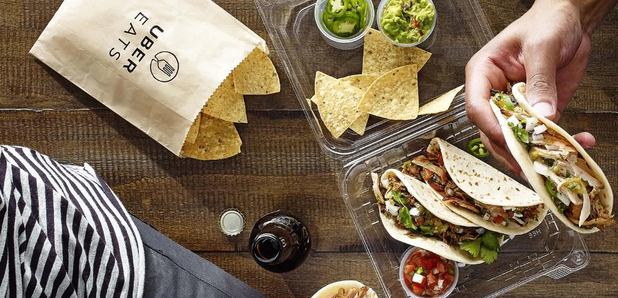 The company behind taxi firm Uber has started a new food delivery service in Edinburgh and Glasgow.
The food delivery app, called UberEats, promises the delivery of food ''at the tap of a button''.
It will bring the service to more than 70 eateries in Glasgow, allowing customers to order meals from their favourite restaurants.
The service begins at 11am on Thursday, allowing customers to order from restaurants like Prep Fitness Kitchen, Bar Soba, Barburrito and Cubatas straight to their door seven days a week until 11pm.
Similar to the Uber taxi app, customers can place their order and track the progress of their delivery after downloading the phone app.
Brad Stevens, chief executive of Bar Soba, said: ''UberEats is a great way for Soba fans to get their fix of our authentic street food at their homes and offices - as if straight from the night markets of south-east Asia to their door.
''We're excited to be signing up and can't wait to start accepting orders and sending our culinary remixes out to the masses.''
The company, which launched the service in Edinburgh, will begin in an area around Glasgow city centre and hopes to expand the delivery area and add more restaurants
UberEats general manager Mathieu Proust said: ''We're hugely excited to be launching in Glasgow.
''We only launched in Edinburgh last week, so it's great to have expanded this quickly.
''People in the city can now get the food they want when they want as conveniently as booking a car through Uber. We hope the Glaswegians take to the service as well as those in Edinburgh.''