UK Drivers Spent Days Stuck In Traffic During 2016
21 February 2017, 05:48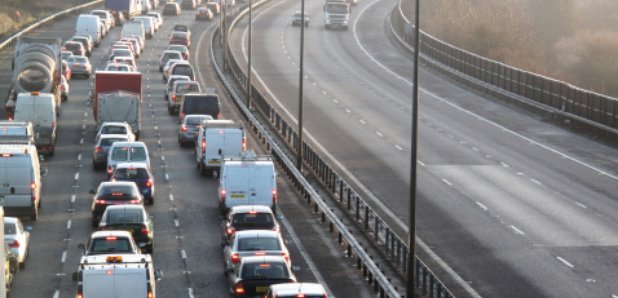 Drivers in the UK's biggest towns and cities spent an average of five days stuck in traffic last year, a study has found.
The UK was the second most congested country in the world, behind China, with 11 of the 100 most gridlocked cities, according to traffic analysts TomTom.
Researchers found Belfast had the worst congestion in the UK, with motorists facing a 43% increase in travel times compared with free flow roads.
This reached 87% during the morning and evening peaks, as drivers spent as much as 200 hours in jams during 2016.
Edinburgh and London were the next most congested cities at 40% extra travel time, followed by Manchester (38%), Brighton and Bournemouth (both 36%).
The global study of 390 cities in 48 countries found Mexico City was the most congested at 66%, ahead of Bangkok (61%) and Jakarta (58%).
Ralf-Peter Schaefer, vice president of TomTom Traffic, said the study was "designed to help drivers, cities and transport planners to understand traffic congestion and, most importantly, how to reduce it''.
Separate research by traffic information firm Inrix published on Monday found that the direct and indirect costs of congestion in the UK reached £31 billion last year, at an average of £968 per driver.
A Department for Transport spokeswoman said: "We are making the most extensive improvements to roads since the 1970s, investing a record £23 billion to keep our country moving and make journeys faster, better and more reliable for everyone.
"As announced in the 2016 Autumn Statement, we are also spending a further £1.3 billion over the course of this Parliament to relieve congestion and provide important upgrades to ensure our roads are fit for the future.''
:: Here are the 25 most congested towns and cities in the UK last year, with increase in travel time compared with free flow roads in brackets:
1. Belfast (43%)
2. Edinburgh (40%)
3. London (40%)
4. Manchester (38%)
5. Brighton and Hove (36%)
6. Bournemouth (36%)
7. Sheffield (35%)
8. Hull (35%)
9. Bristol (34%)
10. Newcastle-Sunderland (32%)
11. Leicester (32%)
12. Liverpool (30%)
13. Swansea (29%)
14. Glasgow (29%)
15. Cardiff (27%)
16. Nottingham (27%)
17. Birmingham-Wolverhampton (26%)
18. Leeds-Bradford (26%)
19. Portsmouth (25%)
20. Southampton (25%)
21. Reading (24%)
22. Coventry (23%)
23. Stoke-on-Trent (22%)
24. Middlesbrough (22%)
25. Preston (20%)