UK Govt to be quizzed on Scottish jobcentre closures
8 February 2017, 06:25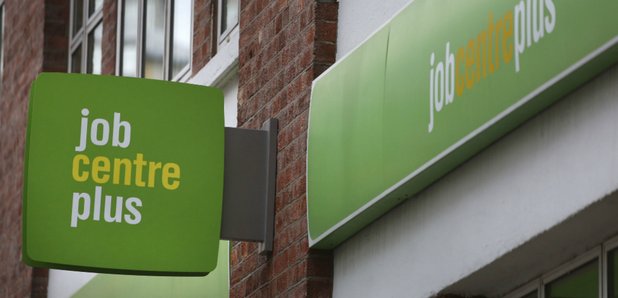 UK Employment Minister Damian Hinds is to be questioned by MPs on plans to close more than 20 Jobcentres in Scotland.
The Department for Work and Pensions (DWP) revealed plans last month to divest itself of 16 premises north of the border, nine of them Jobcentres.
The announcement was the latest round of planned closures, following December's proposal to shut 13 Scottish Jobcentres, including eight in Glasgow.
Mr Hinds will give evidence at Westminster's Scottish Affairs Committee on Wednesday.
SNP committee member Margaret Ferrier said: "The Minister for Employment Damian Hinds will have some tough questions to answer over these ill-thought-through plans.
''The UK Government has been desperate to down play the impact of these proposals, but they are going to cause real difficulty and hardship on issues such as equality impact, staff redundancies, sanctioning, consultation and access.
"It is important to understand the effect that these closures could potentially have on the lives of those in need of Jobcentre services, and the extent to which the Department for Work and Pensions have assessed the levels of support needed to ensure that there will be no adverse consequences.''
Under the DWP plans, some smaller Jobcentres will be merged with larger ones and others will be co-located with local government premises.
The ''vast majority'' of staff will have the option to relocate or be offered alternative roles.
The DWP said the changes will help ensure the way it delivers its services reflects the reality of today's welfare system.
A DWP spokeswoman said: "With eight out of ten Jobseeker's Allowance claims now made online and 20% of our office space underused we are streamlining our estate, which will save taxpayers #1.8 billion.
"This year we are hiring 2,500 more work coaches to help those who need it most.''
MSPs will also discuss the issue in a Holyrood debate on Wednesday in a Scottish Government motion calling on the DWP to halt the closures to enable Scottish ministers to bring forward co-location proposals to "save'' the centres.
Announcing the changes, Mr Hinds said: "We will always make sure that people have the support they need to get into and progress within work, that's why we are recruiting 2,500 more work coaches to help those who need it most.
"The way the world works has changed rapidly in the last 20 years and the welfare state needs to keep pace.
"As more people access their benefits through the internet, many of our buildings are under-used. We are concentrating our resources on what we know best helps people into work.
"The changes we've announced will help ensure that the way we deliver our services reflects the reality of today's welfare system.''