UK Passengers Face Enhanced Security Measures On US-Bound Flights
26 October 2017, 07:12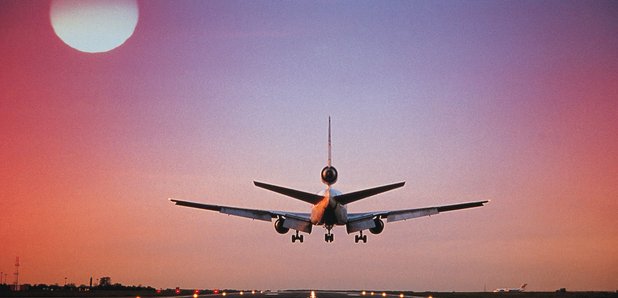 UK passengers flying to the US face enhanced security measures from Thursday.
The US government announced that travellers on all inbound international flights could be questioned by airline staff before being allowed to board aircraft.
Budget airline Norwegian, which operates transatlantic flights from Belfast, Edinburgh and London Gatwick, advised customers to arrive at airports earlier than normal.
An airline spokesman said: "We always follow the rules and regulations set out by the US authorities.
"These new measures mean that our passengers travelling to the US need to plan for more time at the airport to answer a series of questions during check-in.
"Further details will be shared with our passengers prior to departure."
In March, the US banned passengers from taking large electrical devices such as laptops on board flights from eight mainly Muslim countries over security fears.
A similar policy was introduced by the UK, although it affected some different locations.
The Department for Transport does not expect the new measures to have a significant impact on UK passengers or airport operations.
A spokesman for the department said: "We work closely with all our international partners to keep aviation security under constant review, but for obvious reasons we do not comment on specifics."
It is believed some passengers will be handed a form to fill out, while others face being quizzed by airline employees.
A BA spokeswoman said: "The safety and security of our customers is always our top priority.
"Our flights are continuing to operate as normal."
Virgin Atlantic said in a statement: "We work closely with US authorities to ensure the safety and security of our flights, and are aware of the additional measures - however we do not anticipate any disruption to customers.
"We advise all customers travelling on our flights to arrive at the airport at least two hours before departure."