Unemployment Rate Rises Slightly To 4.1%
18 October 2017, 12:13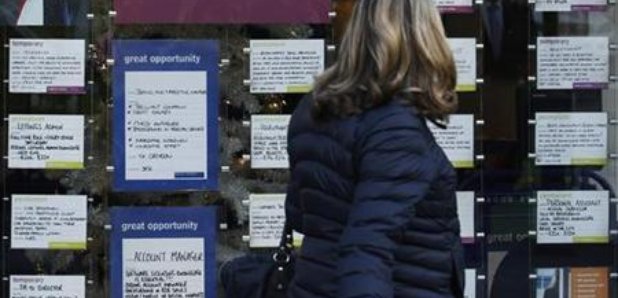 Scotland's unemployment rate has risen slightly to 4.1% in the latest period, official figures show.
The jobless rate rose 0.3 percentage points from June to August 2017, up from 3.8% in the previous three months but a decrease from 4.7% in the same period last year.
The figures show that for all those aged 16 and over, unemployment rose 9,000 to 113,000, while the number of people in work increased by 35,000.
For those aged between 16 and 64, unemployment rose by 6,000 to 109,000, with the number in work up 40,000 and the employment rate hitting 75.3%.
In the latest quarter, the overall UK unemployment rate was 4.3%, with England also 4.3%, Wales 4% and Northern Ireland 4.7%, according to the Office for National Statistics (ONS).
The Scottish Government highlighted a 1.4 percentage point decrease in the economic inactivity rate for those aged 16 to 64 to 21.5% - similar to the UK rate of 21.4% - and an increase in the female employment rate to 72%.
Employability Minister Jamie Hepburn said the latest figures were "encouraging and among the highest on record".
He said: "Scotland has higher employment rates and lower unemployment rates than the UK with 91,000 more people in employment compared to the pre-recession peak.
"Youth unemployment rates continue to outperform the UK. This comes on top of us fulfilling our commitment to reduce youth unemployment by 40%, four years ahead of schedule.
"While these figures are positive we recognise there are still many barriers to getting people into work and are continuing to work to improve labour market conditions.
"We are expanding the range of opportunities available to young people through our Apprenticeship programme and recently announced £96 million of investment to deliver fairer employment support services through the new Fair Start Scotland programme.
"Today's figures show the Scottish economy continues to perform well against a difficult backdrop with the lack of clarity from the UK Government on Brexit and proposals to leave the world's biggest single market posing the single biggest threat to our economy."
Scottish Secretary David Mundell said: "It is encouraging to see an increase in employment, which remains close to record levels.
"But the rise in unemployment is disappointing and shows we must remain focused on boosting Scotland's economy.
"Growth in Scotland lags behinds the rest of the UK and I'd urge the Scottish Government to use their considerable economic levers more effectively."