University access commissioner questions 'emphasis on elite knowledge'
23 January 2018, 14:23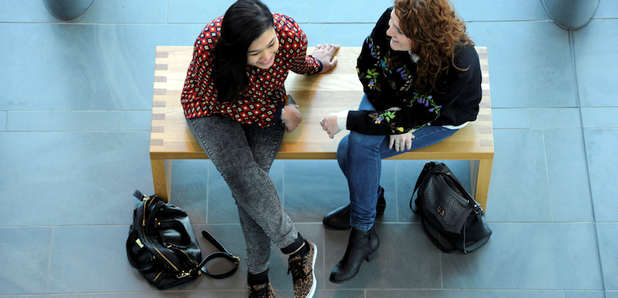 Assumptions of class and culture might be linked to the "underperformance" of university students from more deprived backgrounds, a new report suggested.
Professor Sir Peter Scott, who has been tasked by the Scottish Government with improving access to university, said higher education "has to change" as he highlighted various questions for institutions.

The Commissioner for Fair Access questioned if lecturers make assumptions about students that "reflect their own, perhaps more privileged, experience at a time when access to universities was more restricted".

He also asked if "courses place too much emphasis on elite knowledge, and traditional models of professional practice".

He spoke out as he published a new report which showed most students from poorer areas studied at newer universities, with a lower proportion making to to the more prestigious "ancient" universities such as Glasgow, Edinburgh and St Andrews.

Students from deprived backgrounds - the 20% of poorest areas as identified by the Scottish Index of Multiple Deprivation (SIMD) - were also more likely to drop out, with retention rates typically about five percentage points lower than for other students.

Meanwhile fewer than half (47%) of students from the poorest areas achieved a 2:1 honours degree or better, compared to 63% from other parts of the country.

In the paper Professor Sir Peter said: "Part of the reason for 'underperformance' by SIMD20 students may be that our current definitions of academic 'performance' are deeply interwoven with largely unacknowledged assumptions about behaviour linked to class and culture."

He suggested that while it is "commonplace to talk about 'institutional racism' that is so deeply entrenched it may go unrecognised" there was a "reluctance to accept the same is true of class".

He continued: "These thoughts are relevant to achieving fair outcomes for SIMD20 students. However much support they receive during their time at college or university, they still suffer discrimination.

"Not so many enjoy the positive reinforcement of families and peers that helps stop more socially privileged students dropping out. Faced with competing social, and maybe financial pressures, they need more resilience to stay the course.

"Far fewer have the 'middle-class' habits, and actual social connections, that smooth the paths into professional jobs. So higher education too has to change."

Higher Education Minister Shirley-Anne Somerville said the report "brings in to sharp focus the extent and the range of the barriers which result in students from the most deprived backgrounds experiencing inequality at every step of their journey through university and into adult life".

She added: "The Commissioner sets out a timely challenge to us all to do more to address this shocking inequality. Certainly I accept that challenge on behalf of the Government and would encourage universities to do likewise."

Labour education spokesman Iain Gray said: "While the Commissioner identifies a number of factors where students need further support, a key one has to be financial support to live while studying.

"Ever since the SNP cut grants and bursaries we have argued that the current system is weighted too heavily towards loans.

"Today in Scotland those who start with the least end up owing the most. That's unfair and stops far too many young people gaining a degree."