Virtually no progress made in post-Brexit NHS staffing issues, doctors warn
23 May 2018, 05:52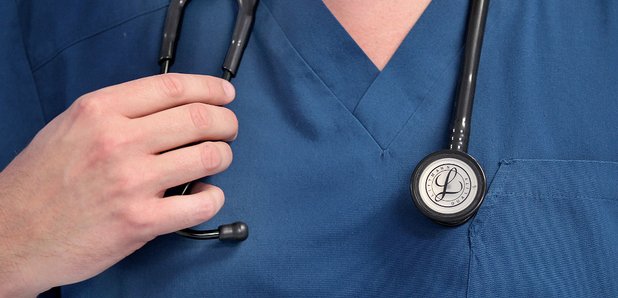 Doctors' leaders have warned that "virtually no progress" has been made towards finding a new system that will allow medical professionals to come and work in Scotland after Brexit.
The British Medical Association (BMA) Scotland said it was "deeply concerning" there was "absolutely no clarity" over what the UK's future immigration regime would be once the country departs from the European Union (EU).
Being part of the EU currently allows doctors to "practice freely" across its different member countries, with doctors from Europe making a "substantial contribution" to an NHS which is "stretched to its limits".
BMA Scotland chair Dr Peter Bennie said in such circumstances "it is unthinkable that we could simply stand by and lose this important supply line of doctors for our hospitals and communities".
He spoke ahead of a visit to Brussels to discuss the issue with MEPs, European doctors and representatives from the Scottish Government, which is also concerned about the "huge risks" Brexit poses to the NHS.
Dr Bennie also said the UK Government must follow the example of ministers at Holyrood so that medical qualifications from other countries can continue to be recognised when the UK is no longer part of the EU.
He stated: "It is deeply concerning that we have seen virtually no progress on a solution that will allow medical professionals to come to Scotland to work after Brexit.
"While we have seen some reassurance for doctors already in Scotland and those who arrive during the transition period, there is absolutely no clarity on what immigration arrangements may be in place once we have left the European Union, and the implications that could have for doctors.
"The benefits of allowing doctors to practise freely across the EU are manifold. Not least among them is the substantial contribution European doctors make to delivering care in our NHS.
"At a time when our workforce is already stretched to its limits, it is unthinkable that we could simply stand by and lose this important supply line of doctors for our hospitals and communities."
He added that the current situation "must be particularly worrying for students from EEA countries who are either studying in Scotland at the moment, or considering coming to Scotland, and have no idea whether their qualification will be valid in Europe after the transition period is complete".
Health Secretary Shona Robison said: "BMA Scotland are right to raise the huge risks to our NHS that Brexit poses to the recruitment and retention of EU staff.
"That's why I have been clear that the only way to protect staff and patients is to stay in the EU and, failing that, retain our membership of the single market and customs union.
"Without that, we could see diminished cross-border recognition of qualifications, slower access to new research or medicines and fewer rights for Scottish patients to have treatment in the EU."
Dr Thomas Robertson, a German doctor who has worked as a consultant anaesthetist in Dundee since 2016 said after the EU referendum European citizens initially "trusted in British pragmatism and thought it was all going to be all right somehow".
He added: "The apparent inability of the British government to develop a feasible proposal for Brexit and the future of the medical profession is worrying."
A UK Government spokesman said: "We deeply value the contribution of all EU citizens working in our health and care sector, they are vital to ensuring the effective delivery of services.
"After we leave the EU, we will have in place an immigration system which works in the best interests of the whole of the UK, including Scotland.
"Freedom of movement will end and we will be creating an immigration system that delivers control over who comes to the UK, but that welcomes the brightest and best who want to work hard and contribute."