Walking & Cycling Fund Doubles
8 May 2018, 07:19 | Updated: 8 May 2018, 07:20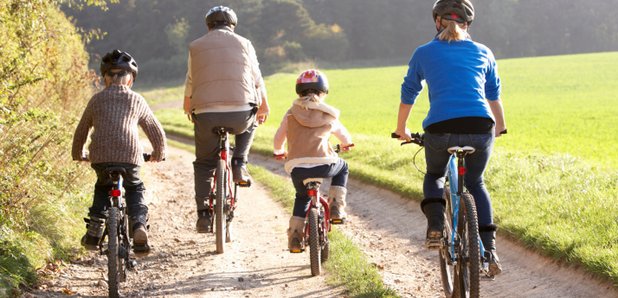 Transport Minister Humza Yousaf has announced a fund to support walking and cycling will more than double.
The Community Links Fund will make £36 million available for projects to help set up walking and cycling paths in 2018/19.
This is the highest amount available since the scheme was launched in 2010 and more than double the around £15 million budgeted last year.
Sustainable transport body Sustrans manages the fund which supported more than 200 projects in the last financial year.
Local authorities, housing associations, national parks and community trusts were among the organisations awarded grants to improve walking and cycle routes, conditional on them matching the funding provided.
Mr Yousaf said: "We want Scotland to be an active nation, where people lead healthier and more active lifestyles.
"Cyclists often tell me they want to see more safe cycling infrastructure, which I fully endorse and is one of the reasons why this is the highest amount we've ever invested in the Community Links Fund.
"We want this extra money to create pleasant and safe routes which make it easier for people of all ages to choose to walk and cycle as part of their everyday lives.
Sustrans Scotland national director John Lauder said: "This increased funding for active travel routes from the Scottish Government demonstrates its continued commitment to creating safe and accessible walking and cycling routes across the country."