Warning for MSPs on Scottish football abuse
7 February 2017, 06:56 | Updated: 7 February 2017, 07:08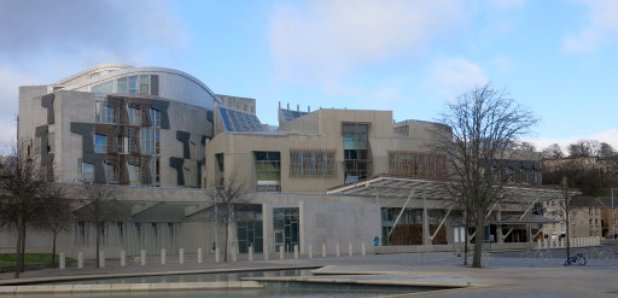 Sport clubs should not be complacent in their approach to protecting children from abuse even though safeguards have now been put in place, MSPs have been warned.
The Professional Footballers' Association (PFA) Scotland said it would be "naive'' to think abuse could not take place today, while Volunteer Scotland said it is not possible to give an ``unqualified assurance'' on the issue.
Children's charity NSPCC Scotland said that while the majority of coaches do an "excellent job'', there is no room for complacency, especially in light of recent allegations in football.
The organisations are among a number of sports bodies and child protection groups giving evidence to Holyrood's Health and Sport Committee on Tuesday.
The evidence session will look at child protection in sport following allegations of historical abuse in football.
Police Scotland is investigating 130 reports of child sexual abuse in the sport.
A number of professional clubs have started internal investigations while the Scottish Football Association is setting up an independent review.
Most of the allegations are understood to pre-date the introduction of the Protection of Vulnerable Groups (PVG) Scheme which carries out checks through Disclosure Scotland.
In a written submission to the committee ahead of Tuesday's meeting, PFA Scotland said: "Learned knowledge... tells us that football provides a far safer environment than in the past, particularly at professional level, but it would be naive to think that abuse could not go on today.
"PVG checks only raise issues when an individual has a criminal record; any abuser without a record may not be picked up by a PVG check so further safeguarding processes may be required.''
In its submission, NSPCC Scotland said: "Most of the allegations which have emerged date back to a time when the current PVG system was not in operation.
"We have come a long way in ensuring we have sufficient processes in place to ensure that individuals who pose a risk to children are banned from working with them, in sports or other settings.
"That said, there is no room for complacency. Good policies need strong and consistent application and it is right that, particularly in light of recent allegations, we take time to reflect upon what more might need to be done to better protect and support our children in sports settings.''
The charity also raised issues around PVG checks, stating there seems to be "a lack of clarity'' around when they are needed.
"Certainly, we are aware of some organisations not obtaining a PVG for individuals who will be supervised and so not left alone with children, despite these individuals having a role in teaching, instructing and training children,'' it wrote.
"Similarly, with reference to football and perhaps other elite sports, there appears to be no requirement for talent scouts or intermediaries to be part of the PVG system, despite them being in contact with children and young people, and potentially having significant influence over them.''
Volunteer Scotland, the national volunteering body, said in its submission: "Scotland has, we believe, a balanced and proportionate system with a careful balance of legal requirements along with guidance, support and good practice.
"There is, however, a constant need to learn and continually improve and it's not possible to offer unqualified assurance.''