Warning Over Loopholes In Bill To Ban Wild Animals In Travelling Circuses
22 September 2017, 05:39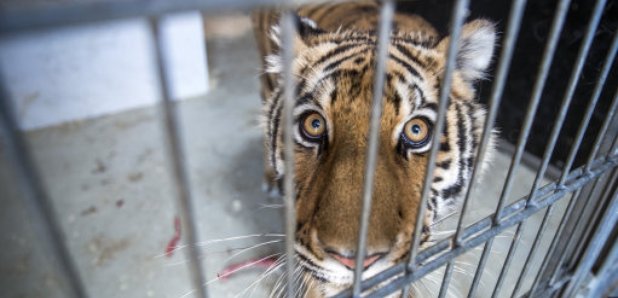 Legislation to ban wild animals in travelling circuses must be tightened up to avoid loopholes, a Holyrood committee has said.

MSPs on the Environment Committee have backed the principle of the Wild Animals in Travelling Circuses (Scotland) Bill but said it must be strengthened to achieve its aim.
The Bill, if passed, would make Scotland the first part of the UK to outlaw wild animals in travelling circuses.
In a report, the committee said the definitions of "travelling circus" and "wild animals" in the legislation were open to interpretation and could be "misused" to cover alternative scenarios.
MSPs said it was crucial that the definition of circus was sufficiently targeted so that it did not capture other kinds of performances.
The committee also criticised the decision to introduce the Bill on ethical grounds rather than animal welfare concerns, arguing the approach was "difficult to justify".
The report said the argument was weakened by the Scottish Government's pledge to introduce further measures on performing animals outwith circuses.
"The committee believes the issues addressed by the Bill should have been considered as part of this wider work to ensure a coherent approach and that the Scottish Government should proactively ensure there are no gaps in legislation in this area," it said.
"Overall, the committee believes the Bill as drafted to be at risk of not fully addressing the issues it has been proposed to cover and capturing animal performances it had not intended to."
Convener Graeme Dey MSP said: "Our committee is fully supportive of Scotland's ambition to be the first part of the UK to ban wild animals in travelling circuses.
"However, during scrutiny of the proposed Bill, it became clear there was a level of ambiguity arising from the lack of definition of what constitutes a circus which could potentially create loopholes in the legislation and the possibility of it not fulfilling its intended purpose.
"Similarly, many of our witnesses - which ranged from circus owners and performers to animal rights charities and local authorities - raised concerns over the definition of a wild animal.
"To avoid misinterpretation of the Bill, we've asked the Scottish Government to reflect upon these points and ensure the relevant definitions are clear so as to ensure the legislation achieves what it sets out to."