Warning over nursery staffing levels ahead of new funding policy rollout
7 August 2019, 06:48 | Updated: 7 August 2019, 06:49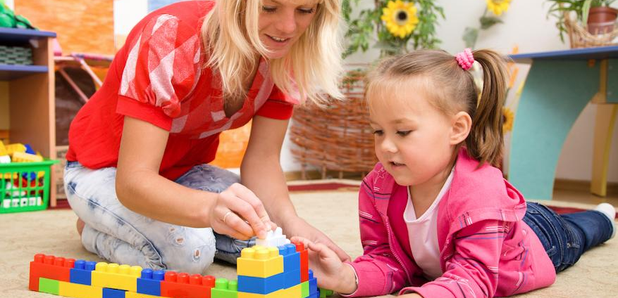 Private and third sector nurseries are facing a staffing crisis, according to a charity, with many struggling to replace qualified staff.
The warning from the National Day Nurseries Association (NDNA) comes a year before the Scottish Government's 1140 hours policy for early learning and childcare (ELC) funding is rolled out.

New figures from the charity's first early years workforce survey published on Wednesday found 71% of employers reported problems recruiting staff at practitioner level.

A further 62% reported issues retaining existing staff with departures often being put down to higher salaries in school and council-run nurseries.

Purnima Tanuku, NDNA chief executive, said the results "paint a grim picture".

She added: "If a lead practitioner cannot be replaced - and 48% are finding this a challenge - then a setting may struggle to stay open.

"On the funding rates partner providers get from councils, they cannot hope to compete with the salaries on offer for the same roles.

"As councils, nurseries and families prepare for the 1140 hours expansion next year, local authorities should be supporting nursery providers, not competing with them for staff.

"We know that the criteria being applied to 'phasing in' has meant that some providers haven't been able to offer extended hours with 42% of nurseries saying they are not being involved.

"Working parents value the flexibility that private and third sector nurseries, open all year round, can give them. This choice must not be compromised.

"Private providers should be treated equally and supported to play their part in delivering the 1140 hours policy by 2020. While progress is being made in some areas there are still a lot of challenges facing this policy."

The figures mean the industry in Scotland has seen a 29% turnover rate in staff - higher than in England (24%).

Scottish Labour's Iain Gray said: "SNP ministers have been told again and again that the workforce is not going to be in place to deliver their flagship childcare policy.

"This is yet another wake-up call. They need to start listening before families across Scotland are let down."

Ms Tanuku added: "(The) Scottish Government acknowledges the fact that private and voluntary partner providers play an important role in the ELC expansion.

"However, if funding rates aren't sustainable and these staffing issues remain, nurseries will struggle to stay open, putting ELC places at risk, and no-one wants to see that."

The survey covered 181 nurseries across Scotland which employ more than 2,200 staff to look after around 12,200 children.

Children's Minister Maree Todd said: "We have increased training opportunities and routes into the sector, alongside our recruitment campaigns, and enabled providers to advertise for free on the campaign site.

"As a result, there are more people than ever before working in early learning and childcare, with a 40,000-strong workforce.

"Local authority funding to private providers has also increased significantly, with rates increasing by 26% over the two years to this August and further increases expected from the implementation of 1,140 hours next year.

"Private providers deliver high-quality early learning and childcare and we will continue to invest to support expansion and work with the sector, including the NDNA."