Watchdog criticises legislation to promote equality
11 September 2018, 07:36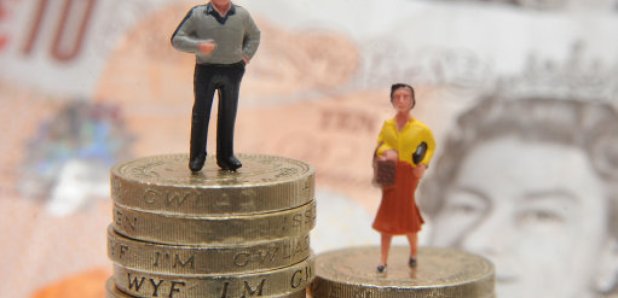 Requirements in Scottish legislation to promote socio-economic equality are "effectively wishful thinking", a watchdog has said.
The Equality and Human Rights Commission (EHRC) said the Scottish Government identified four laws in the past four years including such requirements.
These are the Children and Young People (Scotland) Act 2014, the Community Empowerment (Scotland) Act 2015, the Education (Scotland) Act 2016 and the Child Poverty (Scotland) Act 2017.
The EHRC criticised the duties after publishing research based on interviews with politicians, representatives from public bodies and Scottish Government staff.
EHRC Scotland Commissioner Lesley Sawers said: "Whilst these new duties were positive in their intent, because of a lack of clarity about who was responsible for implementing them or how they might be scrutinised or enforced, they haven't had the impact they were intended to. The lack of accountability is a critical factor.
"Local authorities also told us that they thought that the duties placed on them weren't particularly helpful.
"All local authorities in Scotland have socio economic objectives and these new duties didn't really dovetail with their existing approaches.
"This combined with a lack of guidance or assistance from Government meant that the duties were effectively wishful thinking."
However, she praised the more recent introduction of Section 1 of the Equality Act 2010 in Scotland, known as the Fairer Scotland Duty, which Scotland is the only part of the UK to have introduced.
She said: "The big difference between these existing duties and the new Fairer Scotland Duty is that the latter has a clearer purpose, explicit guidance, and a regulatory framework which allows public bodies to be held to account.
"Whilst it remains early days - the Fairer Scotland Duty only came into force in April 2018 - we believe that the new duty is far more likely to result in meaningful change."
A Scottish Government spokesman said: "We welcome Dr Sawers' comment that the Fairer Scotland Duty is likely to result in meaningful change.
"We will consider in full the report from the Equality & Human Rights Commission, and any further action that may be required.
"The socio-economic duty requires public bodies to put reducing inequalities at the centre of their decision making, contributing to the Scottish Government's wider actions to create a fairer Scotland.
"This duty applies to all public sector decision making - including that of Scottish ministers."