Wedding Dress Found Following Facebook Appeal
12 February 2017, 07:36 | Updated: 12 February 2017, 07:41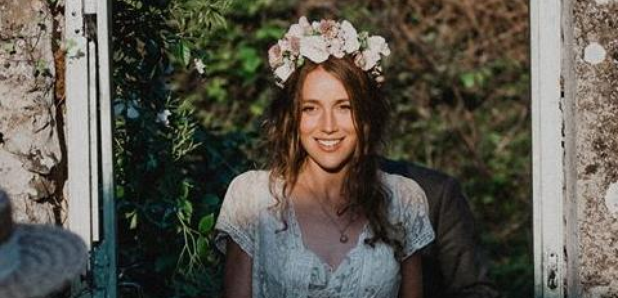 An antique wedding dress which was lost when a dry cleaners went bust has been found after a Facebook appeal.
Tess Newall had handed it into to Kleen Cleaners in Edinburgh after wearing it at her wedding last year.
It is 150 years old, and was made by her great-great-grandmother.
But when the firm went into administration she feared it had been taken to be sold by administrators Wylie & Bisset.
Tess posted an appeal on Facebook which was shared more than 300,000 times.
She said: "I have just found out that the dry cleaners have lost my much loved wedding dress.
"It was made by my Great Great Granny in 1870 (I altered the top) and I wore it in June 2016.
"It seems that the dress was taken to be sold so it could be winging its way anywhere. Please share this far and wide in case anyone stumbles across it."
Following the appeal, the shop's landlord contacted her saying it had been found in a crumpled heap on the floor.
She's expected to be reunited with it on Monday.
Ms Newall wrote on Saturday: "We received this letter this morning from the administrators, Wylie & Bisset, confirming that our dress was not in Kleen Cleaners.
"However, we also received a phone call from the very kind landlord of the shop property who had read about it.
"He checked what was really left by Wylie & Bisset and found an antique lace dress in a crumpled heap on the floor.
"My Mum & Dad have just been let into the shop and to their amazement and joy it is our dress! (not cleaned but still with our ticket)."