William meets woman who worked as nurse on NHS's first day
6 July 2018, 05:32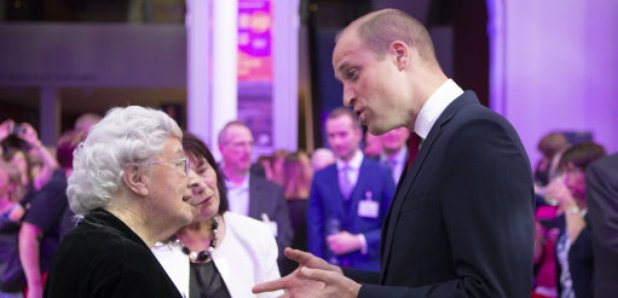 The Duke of Cambridge met a woman who worked as a nurse on the first day of the NHS as he attended a reception to mark 70 years of the service.
William was introduced to Catherine Reid, 90, during the event at the National Museum of Scotland in Edinburgh on Thursday.
Mrs Reid, known as Kit, told how she exchanged early memories of her nursing career and the transition into the NHS with the royal guest.
She said: "My first pay was two pound notes and a 10 shilling note. The week before national health it was seven (shillings) and six (pence)."
Mrs Reid, of Haddington in East Lothian, worked as a nurse from 1946 until 1952 and spent some of her career at Edinburgh's
Sick Kids' Hospital.
"My first memory of work was the knowledge that the hospital was getting much busier and there were more children coming in and going out cured. Before that, the parents couldn't afford medical help and were leaving it too late for their children to come in and many of them didn't make it.
"Also I remember saying to the sister I was working with at the time, 'the parents coming in now have lost their terribly haunted look because they know now they can bring their children in'."
She told how the nurses had to live on site in those days and would therefore tend to give up work when they became married.
"We weren't allowed to live out of hospital, we had to stay in the nurses' homes," she said.
"I loved it - I loved the camaraderie, I loved the company, I loved everything about it.
"It wasn't all drudgery and hard work, we had lots of fun into the bargain."
The evening reception, attended by 700 people, was one of a series of events taking place around the UK to mark 70 years since the health service was founded.
During the engagement, William watched a short film about the history of the NHS and listened to singing by the NHS Forth Valley Nurses Choir.
Co-founder of the group, Linda Donaldson, 53, of Cumbernauld, has worked in the health board area for 36 years.
She said: "It's such a privilege to sing on such a fantastic day. The NHS in Scotland is thriving."