Work & Pensions Secretary heckled at Holyrood
16 April 2018, 15:24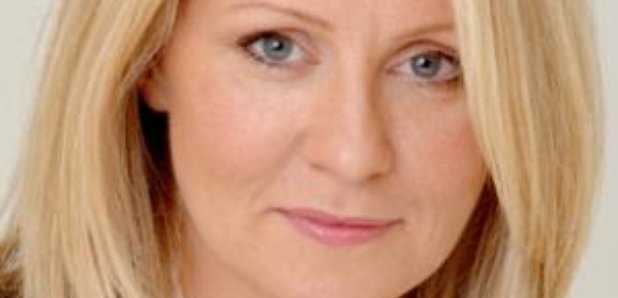 Work and Pensions Secretary Esther McVey was heckled by members of the public in a Holyrood committee meeting covering Universal Credit and the rape clause.
An audience member shouted "you can't get into work if you're dead" at Ms McVey as she argued Universal Credit is a "supportive system" aimed at helping people into work.
The intervention followed the SNP's Ben MacPherson asking Ms McVey to apologise for the "suffering and distress" caused by the "cynical and critical" system, which was set up to roll several benefits into one direct payment.
The meeting was suspended after an audience member shouted out about a person who took their own life following sanctions.
When the meeting reconvened, Ms McVey said: "I am not oblivious to people who are incredibly vulnerable or who are in need, and obviously the gentleman felt he needed to have his points said about something that was very important to him and about somebody who was very vulnerable."
She said the department reaches out to vulnerable people.
The Secretary was heckled again as she spoke on the rape clause, where women have to prove conception through non-consensual sex to qualify for tax credits for a third child.
She said this offers women potentially "double support" through money and an opportunity to talk they may have "never had before".
The meeting was suspended for a second time as a second audience member began shouting and then walked out.
Questioned several times on evidence Universal Credit has pushed people into debt and led to rising food bank use in Scotland, Ms McVey argued in many cases the debt is historical.
She said she did not agree that people could be worse off, claiming the entire package had to be considered including minimum wage rises and increasing income tax personal allowance.
She also ruled out automatic split payments which several MSPs have called for as they fear having to request this could put domestic abuse victims at further risk.
Ms McVey said these would be provided where required and would be "revolutionary" in giving abuse victims an opportunity to access support.
The SNP's George Adam said Universal Credit is causing "financial mayhem", raised the case of a constituent sanctioned while in hospital having suffered a heart attack and asked Ms McVey if she believes the system is "fit for purpose".
She said: "Universal Credit is fit for purpose but with this slow rollout, this learn-as-you-go approach which we are doing, that is to make sure that should there are any issues within the system that need to be supported and altered, well we've done that, we're doing that, because it does need to work for everyone."
She asked for the name and address for the man who suffered the heart attack to find out what went wrong, adding the system is working for the "vast, vast majority".
Mr Adam told the secretary her approach is "completely devoid from the real world".