Work under way on £6.5m Glasgow active travel project
4 December 2017, 14:26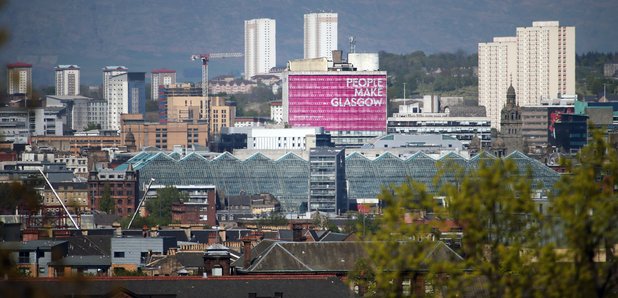 Work has begun on a £6.5 million active travel project in Glasgow.
The South City Way (SCW) project will see the creation of a segregated route for cyclists and pedestrians, running from Queen's Park in the south side to Stockwell Street in the Merchant City area.

Transport minister Humza Yousaf oversaw the launch of the initial project work on Monday as efforts began to break ground at the site.

"Glasgow City Council has demonstrated real vision through its commitment to develop this major active travel route from the south side to the city centre," he said.

"Whether you live, travel or work in Glasgow, this infrastructure will allow generations of people to better and easier enjoy the benefits of greener and healthier modes of transport."

The project has been granted £3.25 million from the Scottish Government, with Glasgow City Council matching the funding.

It is expected to be completed by late next year, taking journey times from the park to the city centre to about 12 minutes on a bike.

Councillor Anna Richardson, city convener for sustainability and carbon reduction, said: "We want to see more people cycling and walking, and the right infrastructure is key in ensuring these options are safe, enjoyable and sustainable.

"Increasing the number of everyday journeys by bike brings benefits both to individuals and our city."