Young People Failed On Mental Health, Say Lib Dems
15 October 2017, 11:37 | Updated: 15 October 2017, 11:57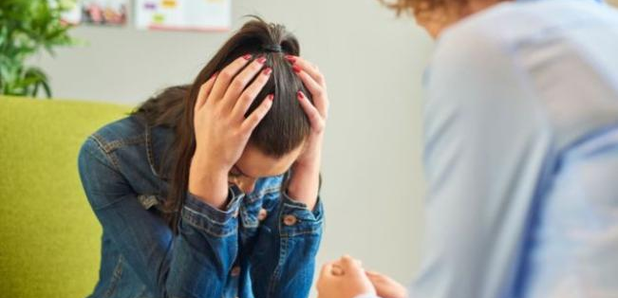 More than 10,000 children have been forced to wait longer than the 18-week target time for specialist mental health care, new figures have shown.
Liberal Democrat health spokesman Alex Cole-Hamilton hit out at the "atrocious waits" some youngsters have for treatment, saying these could be more than 600 days in some cases.
He said: "10,000 children have been failed already. Unless action is taken now thousands more young people suffering mental ill health will be failed in the years ahead."
The Scottish Government cut the waiting times target in December 2014, so instead of having a maximum wait of 26 weeks for Child and Adolescent Mental Health Services (CAMHS) young people should not wait longer than 18 weeks for an appointment.
But the target has never been met and analysis of the figures by the Liberal Democrats showed between December 2014 and June 2017 there were a total of 10,341 patients who had waited longer than this.
In the most recent figures for the period April to June 2017, 80.7% of young people were seen within the target time, down from 83.6% in the previous quarter.
Lib Dems want the Scottish Government to double spending on CAMHS, and also create new specialist beds for youngsters with mental health problems north of Dundee, so they do not need to travel so far for treatment.
Mr Cole-Hamilton said: "Since the 18-week referral to treatment standard was introduced in December 2014, the Scottish Government hasn't delivered the level of investment and support required to meet it. Now we know that 10,000 children have endured atrocious waits as a result.
"Not only has this important target never been met but we have uncovered children waiting over 600 days for the treatment they need. Staff are working incredibly hard but they are being let down too. It is essential that this heart-breaking situation is not allowed to continue."
He added: "At the moment there is little prospect of change given the Scottish Government's recent mental health strategy, a blueprint for next ten years, was widely panned for its lack of ambition and detail.
"That's why Scottish Liberal Democrats are calling on the SNP Government to double CAMHS spending and create new specialist beds for children living north of Dundee to end the scandal of long journeys for treatment, and ensure they are adequately staffed to stop children being turned away as is presently the case.
"We would also introduce a mental health practitioner in every GP surgery and A&E department in the country."
Mental Health Minister Maureen Watt said: "I am determined that we will hit our 90% target and we will continue to work with Boards to make sure that happens right across Scotland. The Mental Health Access Improvement Support Team are working in partnership with Boards to deliver sustained improvements, and ensure services are designed and delivered in the most efficient way.
"We're investing in the supply and training of workforce to deliver evidence-based therapies, and through NHS Education for Scotland our funding of £24 million between 2016 and 2020 to improve access is providing additional posts to deliver evidence-based interventions."