Young's Seafood Plant To Close
31 May 2018, 18:59 | Updated: 31 May 2018, 19:02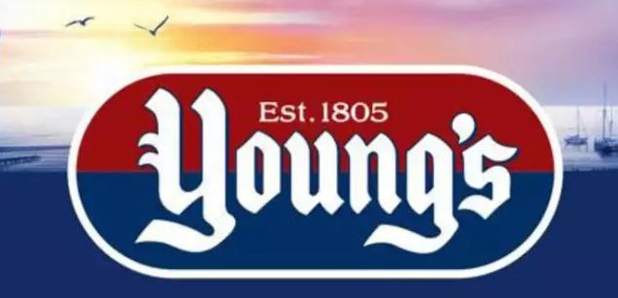 Young's Seafood has confirmed it will close Pinneys seafood factory after failing to find any "viable alternative".
A statement from the company said it would press ahead with proposals to shut down the site in Annan, Dumfries and Galloway, putting 450 jobs at risk.
Scottish Government business minister Paul Wheelhouse said the decision was "extremely disappointing" while Scottish Secretary David Mundell branded it "devastating".
A consultation had been under way with staff regarding the company's plans to move salmon production to Grimsby and close the Annan site towards the end of 2018.
A spokeswoman said: "Unfortunately, having explored this in detail for some time and despite the consultation process, we have not been able to agree any viable alternatives to the closure of the Pinneys site.
"Accordingly, the company now intends to progress with its initial proposals.
"The decision to close the Pinneys site does not mean that collective consultation has ended.
"We intend to continue to meet with employee representatives on a fortnightly basis to discuss ongoing items, including redeployment opportunities."
Mr Wheelhouse said: "Today's confirmation by Young's Seafood that it will proceed with the closure of the Pinneys site in Annan is not unexpected, but still extremely disappointing and will quite clearly be a bitter blow to the employees, their families and the wider community.
"Despite our best efforts and offers of support to encourage Young's to retain some production at the site it recently became clear that Young's were focused on extracting themselves from the site to concentrate the natural salmon production on Grimsby.
"As such, the Scottish Government and our partners in the action group will continue to work tirelessly to identify and support any potential new investor to the site.
"We have held initial discussions with all interested parties and this dialogue will continue over the next few days and weeks in an effort to support more detailed discussions with potential buyers of the site and keep production at the site with the objective of retaining as many jobs as we can in recognition of the economic impact on Annan and the surrounding area."
The Scottish Government was also working to help those affected find alternative employment, he said.
Mr Mundell said: "This is absolutely devastating news for Annan and the wider community. The fact we have been expecting it does not lessen the blow in any way.
"Pinneys' 450 staff have worked hard and been loyal to the company for many years. Young's Seafood can't just walk away, they have a responsibility to do everything they can to support those who are losing their jobs - including through opportunities at their scampi plant and in helping to find a future for the Pinneys site.
"I will be meeting workers over the next few days and I will continue to work with the Scottish Government and local authority to do all we can to secure a future for the plant.
"The Pinneys workforce have really shown their mettle during this dreadfully difficult time. We owe it to them to fight on for the best possible outcome."
Dumfries and Galloway Council moved to reassure those affected that it is continuing to work to look for alternative solutions and opportunities for Pinneys' employees.
Leader Elaine Murray said: "We remain focused on finding a resolution to the situation and to find potential investors for the site which will in turn help rebuild the local economy.
"Our immediate thoughts are with the families affected, we know that the Pinneys' employees remain a dedicated workforce and we will do all we can to find suitable employment for them with firms who will value their skills."