Scotland: Covey Befriending & the Child Brain Injury Trust
4 October 2018, 22:42 | Updated: 4 October 2018, 22:55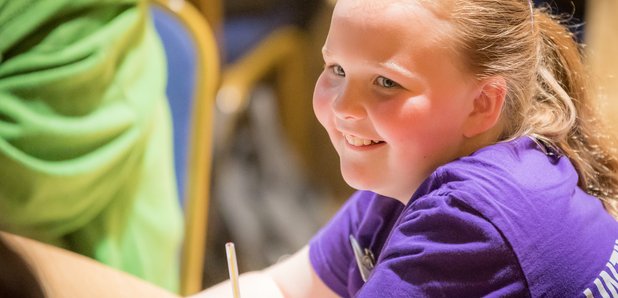 In Scotland this year for Global's Make Some Noise, we are supporting some amazing charities.
COVEY BEFRIENDING
COVEY Befriending is a small charity that supports disadvantaged young people and their families across South Lanarkshire, by providing mentoring and befriending services.
The charity trains volunteers from the local community and matches them with young people who are experiencing serious difficulties, to support them through their challenges. Local services refer young people to COVEY, because the charity helps with issues including bereavement, substance-misuse, poverty and poor mental health.
Through weekly befriending, mentoring and group support, over 200 vulnerable young people and their families are helped by the COVEY team every year.
The charity is a vital service for children like 11-year-old James, who cares for his sibling. James has been involved in the charity's befriending groups for over a year, and since then his confidence has grown and he feels more comfortable in social settings. Thanks to the work of the COVEY team, he has taken many little steps to success.
Global's Make Some Noise will fund 'Time Out' – a support group for sibling carers of children with additional needs. The Time Out project runs twice a week and gives young people a space away from their responsibilities where they can enjoy time to themselves to learn, grow, have fun, relax and express themselves freely.
To find out more about COVEY Befriending, visit the charity's website here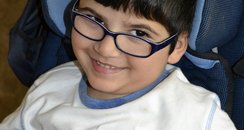 The Child Brain Injury Trust
The Child Brain Injury Trust is a national charity which supports over 8,000 young people who have an acquired brain injury (ABI: injury occurring after birth).
The charity provides a range of brilliant services including a helpline, special family days and vital equipment. The team supports families face-to-face, from the moment of injury and diagnosis, through the rehabilitation process and beyond, with specialised members of staff who are always on hand to help those affected.
The Child Brain Injury Trust supports children like Melissa, who was hit by a car when walking home from school in September 2009. She was just eight years old at the time, and the accident left her with a severe brain injury. As a result, her education, social skills and relationships have all been affected.
Her parents told the charity: "The Child Brain Injury Trust has been with us throughout our journey, no matter what we need and when. They are a fantastic organisation which provides help and assistance to Melissa, our family, her school, and they also support her in social activities. For such a small organisation they have played a huge part in Melissa's ongoing recovery.
We are only one of thousands of families throughout the UK who benefit from their long-term support which cannot be found elsewhere. Without them many of us would simply be left isolated, unsupported and confused. With so much to cope with, Melissa is an outstanding young girl who will try her best in everything she does and this is thanks to the Child Brain Injury Trust."
To find out more about The Child Brain Injury Trust, visit the charity's website